Top 8 popular prizes at firms' annual galas
Companies like to hold annual galas to celebrate the New Year with employees. Besides performing dances, songs and comic dialogues at galas, the most exciting part of the program is giving out prizes to lucky people.
Now, let's have a look at what kinds of prizes employees could win.
1. Cash
Xiaomi, China's smartphone company, gives 100,000 yuan ($14,582) to ten lucky employees at this year's annual gala.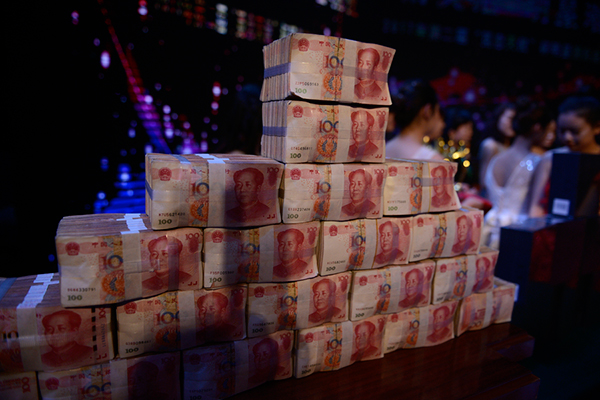 Cash displayed at a firm's annual gala in Taiyuan, Shanxi province, Jan 4, 2017. [Photo/VCG]