Bikes, bullet trains show speedy track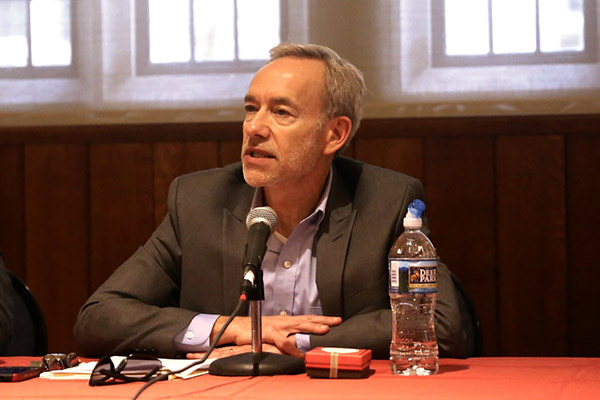 Avery Goldstein, professor of political science at the University of Pennsylvania. [Photo provided to China Daily]
The upcoming 19th CPC National Congress will set the direction for further facilitating China's economic reforms for sustained growth, a renowned expert from the United States has said.
Avery Goldstein, a professor of political science at the University of Pennsylvania, said he believes the Communist Party of China will "more aggressively push reforms", particularly the 60-point reform blueprint it unveiled in 2013.
"There really is no alternative to relying on market forces if China can succeed economically," he said.
The speed of China's development in the past five years is impressive, he said, citing "two big things" he experienced on his most recent visit to the country in September.
The first was the booming bike-sharing business, according to Goldstein, who is director of the university's Center for the Study of Contemporary China. Wherever he went in Beijing, Shanghai, Hangzhou or Nanjing, he noticed the trademark orange and yellow bicycles of Mobike and Ofo, the two bike-sharing heavyweights.
"All of a sudden, they are everywhere. How can this happen in a year?" he said.
China's high-speed rail is the second big thing that impressed the professor. "As you know, high-speed rail in China is perfectly smooth. It's almost always on time," he said. "It makes it easier for people to do business in China, and certainly makes it easier for me to go from city to city, and to work on the train."
Goldstein also described the Party's crackdown on corruption as a "positive thing, a major accomplishment", and added that "one of the challenges the CPC faces is how to prevent corruption from occurring again".
Moreover, China has developed a "clearer approach" to the management of its foreign policy in the past five years, he said.
A larger role
Under President Xi Jinping, the nation can play a larger role internationally, he said, noting that China is defending its sovereignty at the same time as encouraging cooperation with other countries on issues of global governance.
China is also playing a leading role in terms of "preventing the rejection of an open international economic order" through initiatives and projects such as the Asian Infrastructure Investment Bank and the Belt and Road Initiative, according to Goldstein. On global issues like climate change, "China can't do it alone, but I do think China, sticking with this path, makes it more likely that eventually even the US will come back to the consensus on climate change", the professor added.