Young man making small flasks a big business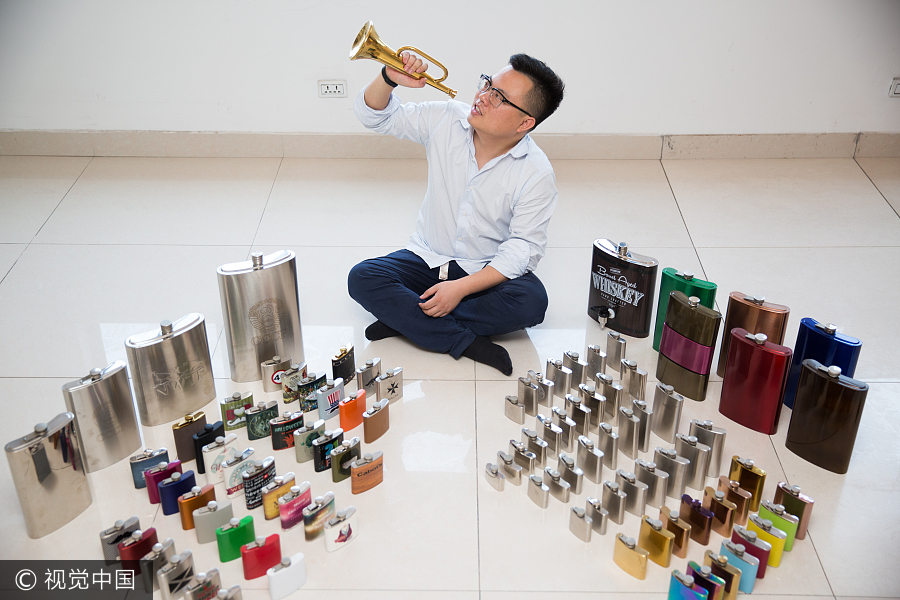 Hu Yi, who sells 3 million flasks to European and American markets each year with 3 million yuan in annual profits, showcases his flasks in Jinhua, East China's Zhejiang province, on June 8, 2017. [Photo/VCG]
Hu Yi, a person from the post-1985 generation, has made small flasks into a big business by selling 3 million flasks to European and American markets each year, accounting for one-tenth of the world market, and his company makes 3 million yuan ($0.45 million) in annual profits in Jinhua, East China's Zhejiang province.
About 10 years ago, when Hu first inherited his family business, the stainless steel flask manufacturing company was about to go bankruptcy.
To revive the family business, Hu wrangled a $500,000 order from Russia and invested all his money into purchasing laser beam welding instruments, improving product quality and labor productivity.
Meanwhile, Hu put a lot of effort into the design of his products to increase the value of the flasks manufactured by his family enterprise, as products popular in international markets are selling to foreign brands with 1 yuan of profit each.
Hu, who studied microelectronics at university, wants to build China's own brand to not only attract more customers but also make products manufactured in China more influential in the world.
Currently, all the products of Hu's company are exported to international markets. Hu also eyes on the Chinese market, the largest in the world, saying he hoped more domestic customers could enjoy his flasks as works of art.