Alibaba showcases future life brought by tech innovation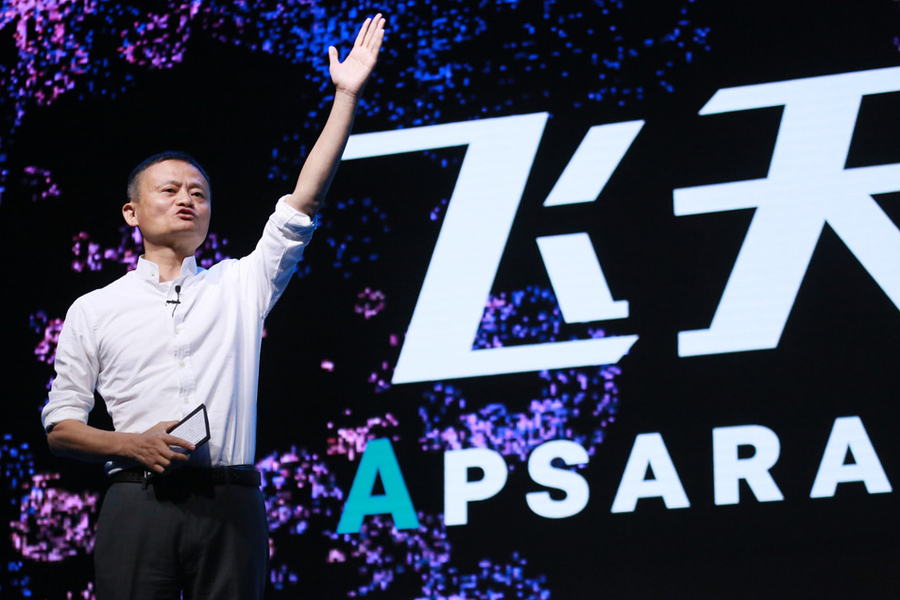 Jack Ma, founder and chairman of Alibaba Group, delivers a speech at the Computing Conference in Yunqi town, Hangzhou city, East China's Zhejiang province on October 11, 2017. [Photo/IC]
How technology innovation will change our lives in the future is showcased at the Computing Conference in Yunqi town, Hangzhou city, East China's Zhejiang province, on October 11, 2017.
Themed as "Apsara Intelligence", this year's conference has two main forums, 18 frontier summits and 100 sub-forums, covering 20 areas such as artificial intelligence and fintech.
Over 40,000 technology insiders from more than 400 technology companies and institutions are attending the conference.
Alibaba information platform will debut during the four-day conference, showcasing smart office working environment via diversified interactive activities and in-depth reports.
A three-day music festival and a running activity in Yunqi will also be held during the Computing Conference 2017, which runs until Oct 14.