Top 10 best companies for women
For some it's the hours that matter, for some it's the office location and for some it's the money. But for almost everybody it's the work environment that's most important.
A recent survey jointly published by Peking University's Institute of Social Science Survey and Zhaopin.com, a Chinese human resources website, has ranked the best employers for women in China in 2016.
The study, based on feedback from more than four million respondents, about 53 percent of whom were women, said that 38 percent of the female respondents have never changed their jobs, 11 percent higher than male respondents. Meanwhile, 20 percent of the females have been in their current job for more than five years. For males, it was half that, at just 10 percent.
Here are the most appealing employers for women.
Starbucks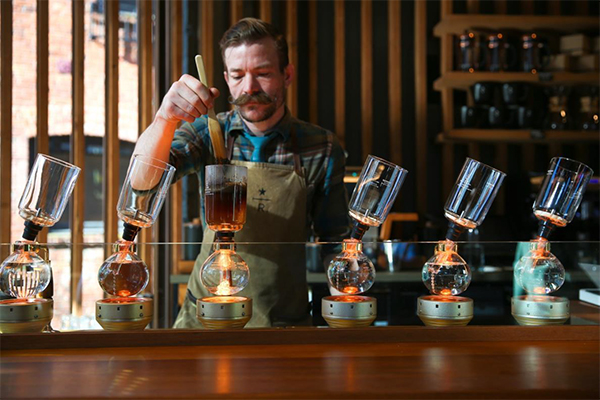 A waiter makes coffee at the Starbucks Roastery in Shanghai. [Photo provided to chinadaily.com.cn]