Home / Business / Biz Photos
Oddly-shaped daffodil bonsai catches eyes in Shenzhen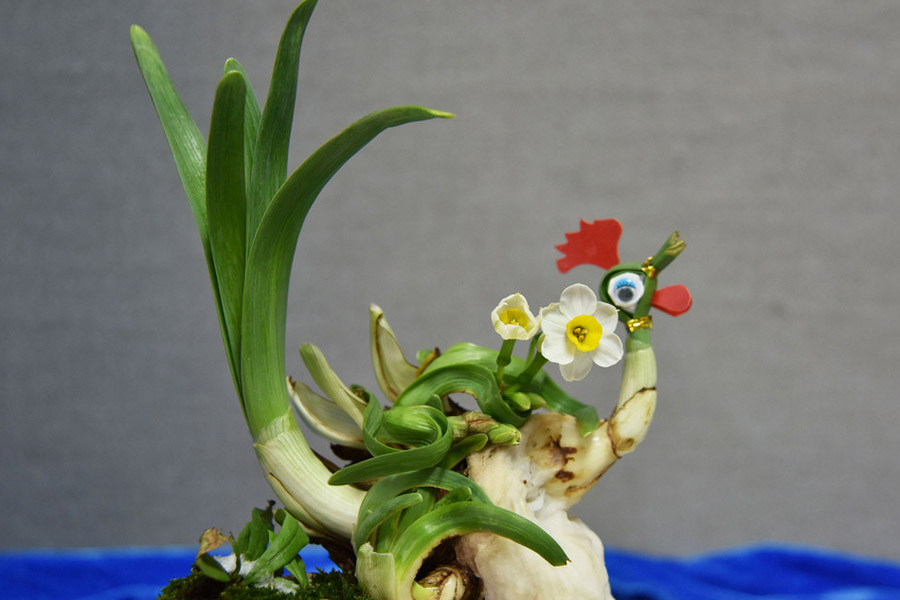 A peacock-shaped narcissus bonsai is showed at the second Zhangzhou Narcissus Culture and Art Exhibition in Shenzhen, on Dec 19, 2016. [Photo/IC]
Nearly a thousand of carved narcissus bonsais in various shapes are on display at the second Zhangzhou Narcissus Culture and Art Exhibition in Shenzhen on Monday.
Florists from Taiwan, Hong Kong and Shenzhen have been specially invited to create exquisite floral works for the exhibition.
Zhangzhou, a city in East China's Fujian province, is one of the country's largest narcissus-growing regions. Narcissus, which originated around the Mediterranean coast, was introduced to China through the ancient Maritime Silk Road more than 1,300 years ago.