Home / Business / Biz Photos
Figure based on Qing Dynasty founder a rage in Shenyang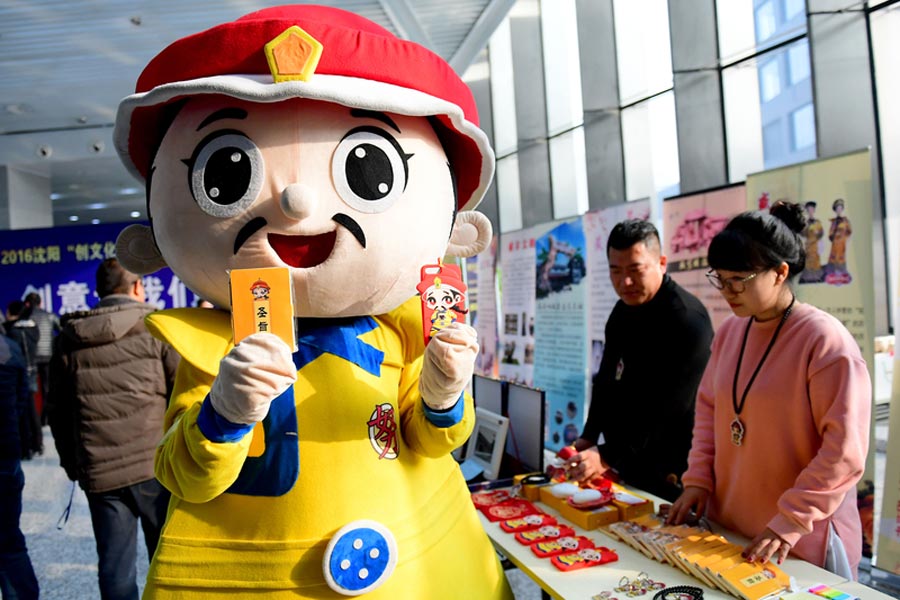 "Nu Ye", a figure modeled on Qing Dynasty founder Nurhachi, holds two creative products based on him in Shenyang, capital of Northeast China's Liaoning province, Dec 15, 2016. [Photo/VCG]
Nicknamed "Nu Ye", or hardworking guy, a figure wearing a Qing-style imperial robe and red headwear has become popular in Shenyang, capital of Northeast China's Liaoning province.
It is modeled on Nurhachi (1559-1626), the founder of the Qing Dynasty (1644-1911).
A range of creative products based on "Nu Ye", such as mobile phone shells and toys, were released at creative culture summit in Shenyang on Thursday.
The figure "Nu Ye" even visited the Shenyang Imperial Palace on September 2, attracting a big crowd to take photos with him. Shenyang Imperial Palace was once the residence of Nurhachi.