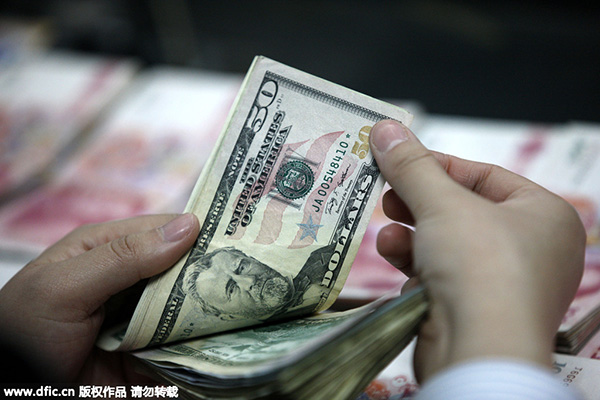 A Chinese clerk counts US dollar and renminbi banknotes at a bank in Huaibei city, East China's Anhui province, Jan 22, 2015. [Photo/IC]
WASHINGTON - China, the top buyer of US Treasury securities, cut its holding in June, the latest data from the US Treasury Department showed on Monday.
China shed its treasuries holding by $3.2 billion in June, with the total holding at $1.2408 trillion. The country added $1.2 billion of US treasuries in May, but cut the holding in April and March.
Japan, the second largest foreign holder of US treasuries, increased its holding by $14.5 billion to $1.1477 trillion in June.
By the end of June, overall foreign holdings of US Treasury securities increased to $6.281 trillion  from May's $6.2099 trillion.