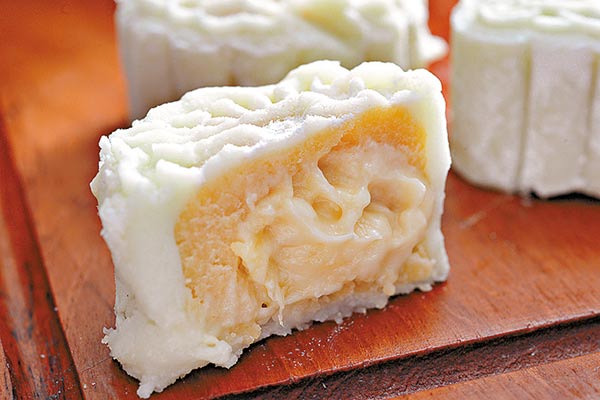 Inner part  of a durian ice mooncake. [Photo/VCG]
Thanks to imported beef, crayfish and durian, the mooncake industry in Shanghai is embracing a bumper year, despite industry insiders' previously gloomy forecasts.
Unusually hot weather and an early Mid-Autumn Festival, which falls on Sept 15 this year, should have made it more difficult to sell mooncakes, according to Chen Fengwei, secretary-general of the Shanghai Confectionery Industry Association.
But chefs in traditional restaurants and luxury hotels in Shanghai are bucking the trend by filling the traditionally dense pastries with novel ingredients.