Foreign direct investment (FDI) into the Chinese mainland came to 286.79 billion yuan ($45.3 billion) between January and April, up 4.8 percent year on year, according to data from the Ministry of Commerce.
FDI from the top 10 sources amounted to $42.87 billion, accounting for 94.6 percent of the total.
Let's take a look at the mainland's top 10 FDI sources.
No 10 Luxemburg
Investment: $710 million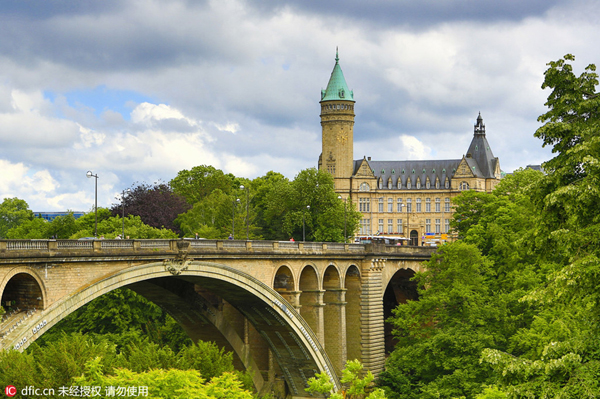 The Adolphe Bridge in Luxembourg City, Luxembourg. [Photo/IC]