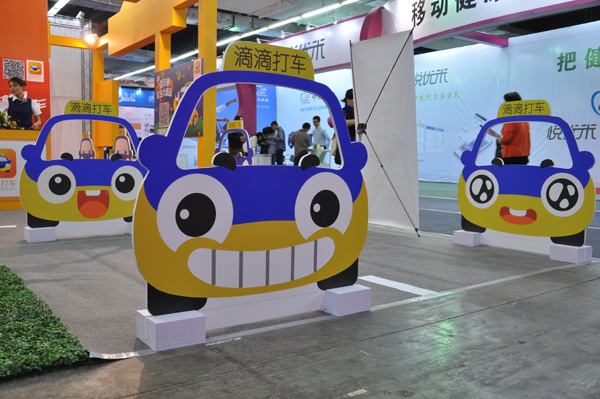 The booth of Didi Kuaidi at an expo in Shenyang, capital of Liaoning province. [Photo/China Daily]
The authorities will gradually ease restrictions on car-hailing providers as these services, such as chauffeur and ride sharing, can play a crucial role in solving the traffic woes in most cities, a top executive of the country's biggest car-hailing company said on Wednesday.
Liu Qing, president of Didi Kuaidi, said the government is willing to update the regulations on taxi services and the company is serving as a dutiful adviser.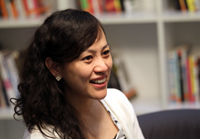 Liu Qing, president of Didi Kuaidi. [Photo/China Daily]
"Policymakers understand the benefits (of car-sharing business) to the cities, but the biggest headache right now is how to make every player in the industry happy," she told China Daily. "It will take time for the taxi companies, the regulators and car-hailing providers to come up with a finial solution."
Liu's comments came after the for-profit rides using private cars hit a regulatory barrier in a number of cities.
Transport authorities in Beijing said on Tuesday that the ride-sharing services of Didi Kuaidi, which employs private cars to offer unlicensed taxi rides for consumers, violate regulations.
The Beijing Traffic Management Bureau said that it had fined 207 unauthorized cars that used the Didi Kuaidi platform to make for-profit trips this year. More than 160 of these were private cars.
A day before the announcement, Didi Kuaidi kicked off a carpooling service to attract more private car owners join the platform.
"There is plenty of room for the regulatory change," Liu said. She said talks with local traffic regulators have been going on for several years and both parties are seeking better ways of cooperation.
Breakthroughs are likely to emerge in Shanghai, the most populated city in China. Didi Kuaidi is working with the Shanghai government to included its app in a government-sponsored taxi-booking platform.
Zhu Zhengyu, a researcher from Beijing-based research firm Analysys International, said although current regulations do not support private cars taking for-profit trips, top players such as Didi Kuaidi and Uber Technologies Inc are set to lift their service quality to battle it out in large cities because of increasing demand for chauffeur services.
Didi Kuaidi controlled roughly 80 percent of the market in the first quarter of the year, while the No 2 Uber took 10.9 percent, according to Analysys International.