Reform and opening up stressed in Xi speech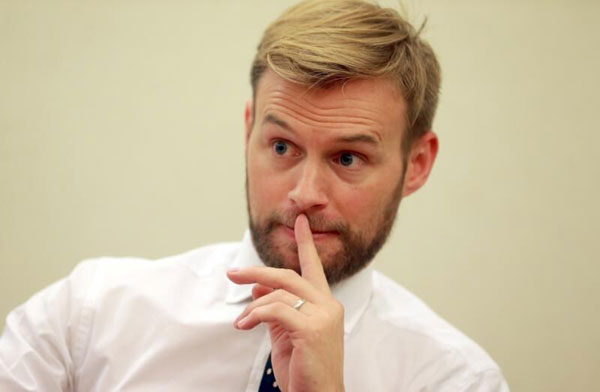 Jeremy Stevens, Beijing-based China economist of Standard Bank, Africa's largest bank. [Photo provided to chinadaily.com.cn]
President Xi Jinping placed emphasis on his speech on next year's 40th anniversary of reform and opening up in which Xiamen played a significant part, being one of the country's first special economic zones, said Jeremy Stevens, Beijing-based China economist of Standard Bank, Africa's largest bank.
"It was an interesting reminder of the importance of opening up to the world. As with his Davos speech in January, he was making clear his and China's commitment to globalization in marked contrast to the lurch to protectionism in the West."
Stevens said Xi was right to stress that quality of growth was now as important to the BRICS nations as the pace of it.
"He emphasized the importance of macroeconomic policy and industrial development policy coordination between the BRICS members, which was the right message. The group was never just about fast growth," he said.
Stevens said BRICS countries were now home to some of the most important companies in the world.
"When it was first formed in 2006 the grouping had 40 companies in the Fortune Global 500 and now it has 160. It is therefore no surprise that President Xi spent nearly an hour speaking to the BRICS business community," he said.