Transport most promising field of cooperation between Poland, CEEC, China: Polish PM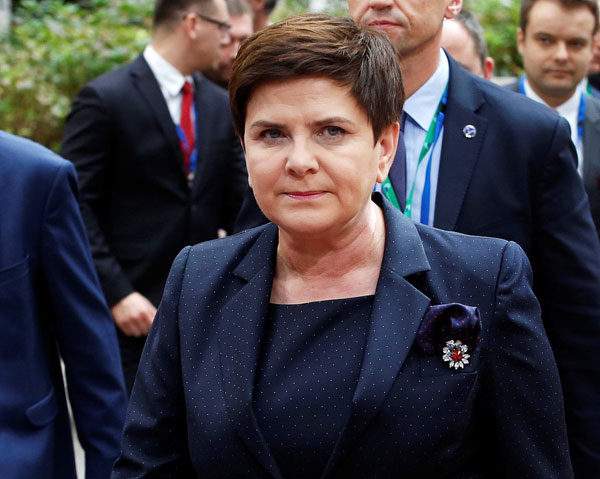 Polish Prime Minister Beata Szydlo arrives at the EU summit meeting in Brussels, Belgium, Oct 19, 2017. [Photo/VCG]
WARSAW - Polish Prime Minister Beata Szydlo on Wednesday said transport is "one of the most promising fields of cooperation between Poland, the whole Central and Eastern Europe, and China."
She made the statement as ministers of transport from China and Central and Eastern European Countries (CEEC) met here on Wednesday for the second CEEC-China Transport Ministers' Meeting, which aims to improve cooperation in the area of transport.
During the opening ceremony, Szydlo said Poland has plans to develop the country's transport infrastructure, including road, rail, air, sea links and inland waterways.
He Jianzhong, vice-minister of transport of China, said that China is willing to work with CEEC to promote the integration of Eurasian transport, accelerate interconnection of infrastructure and work together for a new chapter in China-CEEC transport cooperation.