Scholar: BRICS nations open to world market
Wang Huiyao, president of the Center for China and Globalization, one of China's leading independent thinks tanks, said the declaration of the 9th BRICS Summit in Xiamen sent a clear message that the BRICS nations believed in an open trade agenda.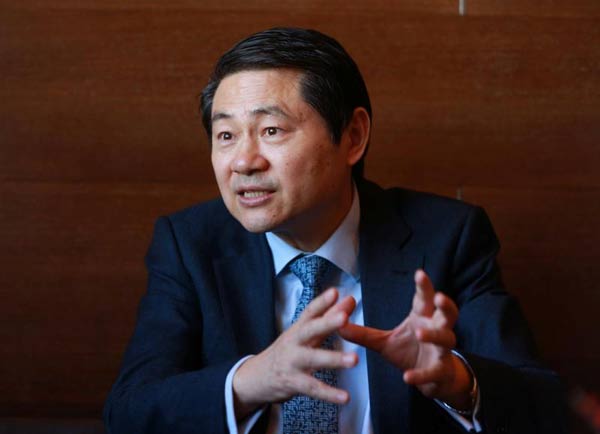 Wang Huiyao, president of the Center for China and Globalization. [Photo by Zou Hong/chinadaily.com.cn] 
"The BRICS nations have firmly rejected the protectionist position being taken by the US and fully support open trade. This is a very important message," he said.
"China has very much led on this within the grouping with Russia in the past and also Brazil not always wanting to participate in multilateral trade talks."
Wang, who is also a councilor on the State Council, welcomed moves to create more trade and investment within the BRICS grouping itself. Only 5.7 percent of the combined $197 billion outward investment of BRICS members goes into the bloc.
He particularly supported the initiative outlined at the 7th meeting of the BRICS trade ministers in Shanghai in August to create a common ecommerce platform.
"This really has huge potential and is an opportunity to create significant cross border ecommerce trade within the nations. It also demonstrates how important BRICS can be in practice," he said.
"If such an ecommerce platform is successful, it could then be adopted by all the 160 or so World Trade Organization members, something that would be difficult if it hadn't been trialed by the BRICS nations first."