Find revises man's arrival down under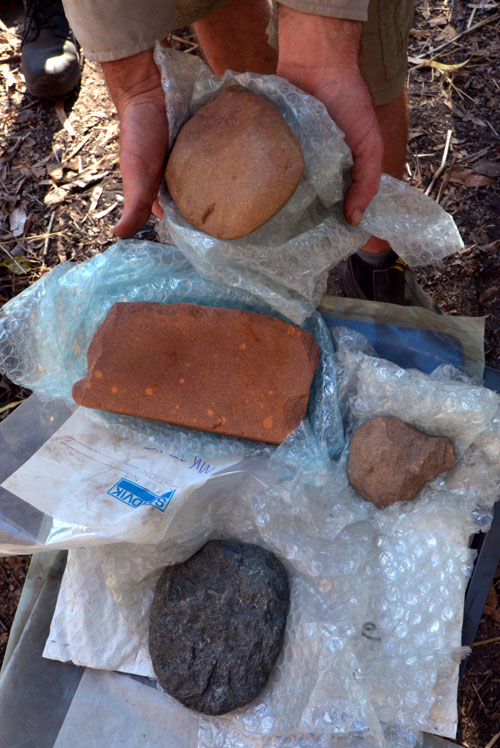 Discovery of stone tools pushes back estimates of when man reached Austrailia. AFP
SYDNEY - Ax heads and grinding stones from a cave in Australia's far north suggest humans reached the continent about 65,000 years ago - some 18,000 years earlier than previously thought, according to research published on Thursday.
A technique called luminescence dating was used to date the ancient tools, which were found in a rock shelter at the bottom of a cliff on the edge of a sandy savanna plain east of Darwin.
Finding a new minimum age for the arrival of humans pushes back the origins of Australia's aboriginal culture, the world's oldest continuous civilization, from around 47,000 years ago.
It also changes scientific understanding of the date humans migrated from Africa, the study's lead author, Chris Clarkson, told Australian Broadcasting Corp radio.
Scientists believed that humans first left Africa between 100,000 years ago and 60,000 years ago, he said.
"Because Australia sits at the end of this migration route,... people must have left Africa earlier than this," he said.
It indicates they arrived before Australia's megafauna - giant wombats, kangaroos and lizards - went extinct.
Clarkson's paper was published in the journal Nature, which last month turned the understanding of human origins on its head with a study showing fossils discovered in Morocco to be 300,000 years old, 100,000 years older than any other human remains.
The Australian study dated 28,500 individual grains of sand from the site in the Northern Territory.
Reuters - Afp