Ram Nath Kovind wins India's presidential election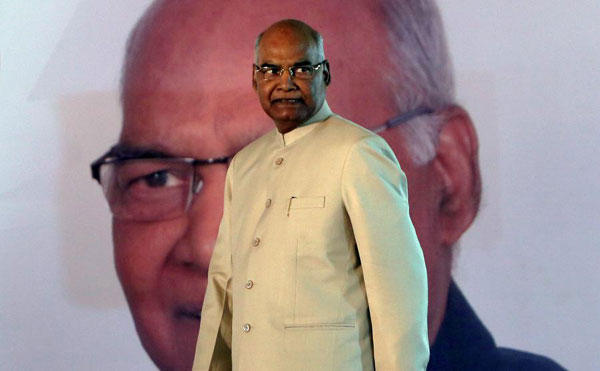 India's President-elect Ram Nath Kovind arrives to attend a ceremony after his victory, in New Delhi, India July 20, 2017. [Photo/Agencies]
NEW DELHI - India's ruling National Democratic Alliance's contender Ram Nath Kovind on Thursday won the country's presidential election.
Kovind, a former governor of the eastern state of Bihar, got almost two-thirds of the votes to win over opposition nominee Meira Kumar, a former parliament speaker.
The 71-year-old will assume office as India's 14th president on July 25, when incumbent President Pranab Mukherjee's five-year term expires.
Indian Prime Minister Narendra Modi has congratulated Kovind on his victory.
The presidential election was held on July 17. While a total of 4,896 lawmakers across the country, parliamentarians and legislators, were eligible to vote in the presidential poll, some 4,800 actually exercised their franchise.
The Indian president is the ceremonial head of state, who plays decisive roles only in case of a hung parliament after general elections.