Linkin Park singer Chester Bennington commits suicide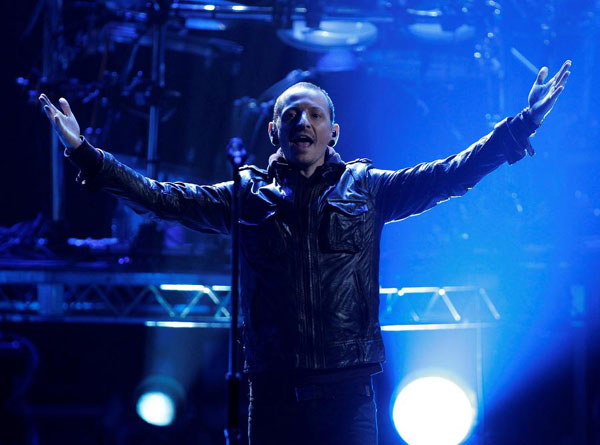 Chester Bennington of Linkin Park performs at the 40th American Music Awards in Los Angeles, California, November 18, 2012. [Photo/Agencies]
LOS ANGELES - The lead singer of the rock band Linkin Park, Chester Bennington, was found dead at his private estates in Palos Verdes, Los Angeles County, Thursday morning, according to local media reports.
He committed suicide by hanging at home, at the age of 41, the reports said.
Bennington is a father of six, and married twice. He opened his trouble in personal life before, saying he had been considered committing a suicide because of being sexually abused by an older male when he was a child.
He revealed before that the divorce of his parents had a great impact on him. He is also known for struggling with drugs and alcohol for years, including cocaine and methamphetamine, TMZ reported.
Many Bennington's friends tweeted to express their shock and sadness.
"Shocked and heartbroken, but it's true. An official statement will come out as soon as we have one," his bandmate Mike Shinoda tweeted.
Linkin Park was formed in California in 1996, the band found its success in 2000 with the album of "Hybrid Theory," with Bennington's heartfelt leading the way.
Linkin Park's latest album, "One More Light" was released in May. The band was set to kick off a tour in Boston next week, CNN said.