EU leaders agree Brexit negotiating guidelines -Tusk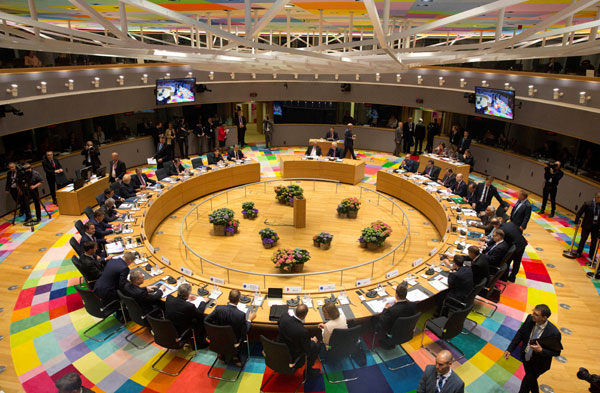 European Heads of State meet during a EU summit in Brussels, Belgium April 29, 2017.[Photo/Agencies]
BRUSSELS - European Union leaders unanimously and rapidly agreed on guidelines for the bloc's negotiations with Britain over its withdrawal from the bloc, summit chair Donald Tusk said on Saturday.
"Guidelines adopted unanimously. EU27 firm and fair political mandate for the Brexit talks is ready," Tusk said in a tweet not long after the summit of EU leaders began.
Officials said the approval took about a minute and was followed by applause from the leaders.
European Commission President Jean-Claude Juncker also issued a tweet saying: "Unity in action."
The EU's Brexit negotiator, Michel Barnier, is expected to launch talks with Britain on its withdrawal from the EU in June, after Britain's parliamentary election.
Reuters