Islamic State claims responsibility for Istanbul attack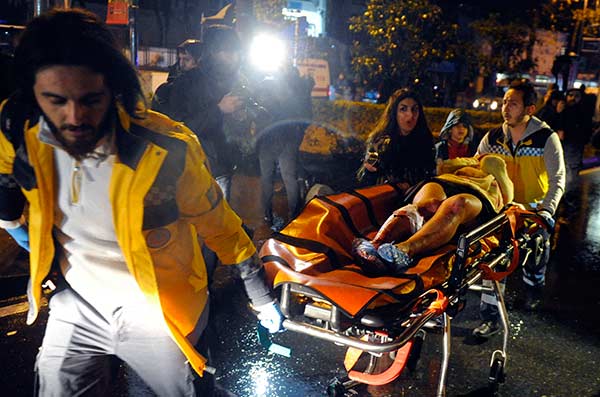 Medics transport a wounded person from the scene after the attack at a popular nightclub in Istanbul early on Sunday. [Photo/Agencies]
CAIRO - Islamic State claimed responsibility for a gun attack on an Istanbul nightclub which killed 39 people on Sunday, the group said in a statement on Monday.
"In continuation of the blessed operations that Islamic State is conducting against the protector of the cross, Turkey, a heroic soldier of the caliphate struck one of the most famous nightclubs where the Christians celebrate their apostate holiday," the statement said.
The international community has condemned the attack in the first hours of the new year that killed at least 39 people, while the gunman responsible for the shooting spree is still at large.
As more than 600 revelers were celebrating the arrival of the year 2017 at Reina nightclub in central Istanbul, a gunman stormed and started shooting at random after firing at a police officer and a civilian at the entrance at about 1:15 a.m. Sunday (2215 GMT Saturday).
Twenty-eight foreigners from nine countries are among the 39 people killed in the attack, Turkish media said.
The attack also left 69 others injured, with four in critical condition.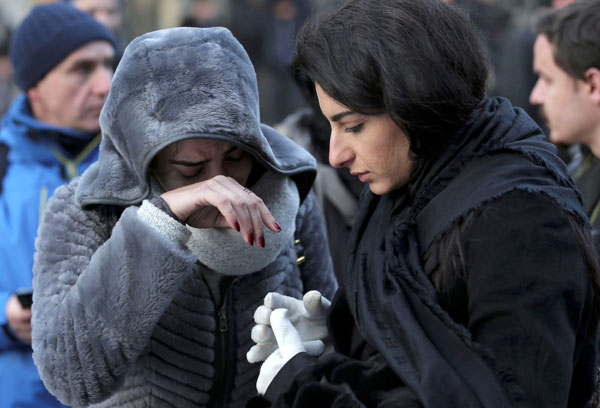 Women who survived an attack by a gunman, react outisde the Reina nightclub by the Bosphorus, in Istanbul, Turkey, January 1, 2017. [Photo/Agencies]