Syria ceasefire begins, but is shaky with early clashes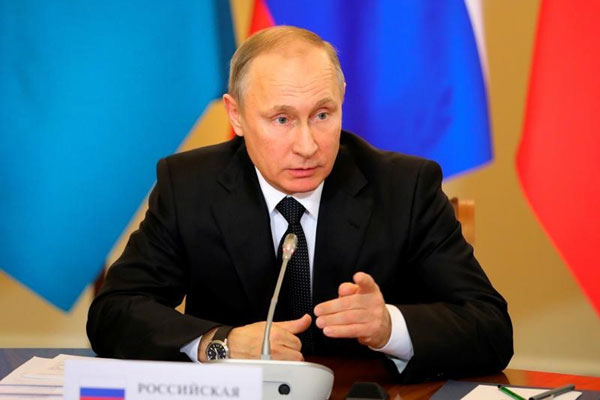 Russian President Vladimir Putin attends a session of the Collective Security Treaty Organisation (CSTO) in St. Petersburg, Russia December 26, 2016. [Photo/Agencies]
PREVIOUS COLLAPSES
The previous two Syria ceasefires, brokered by Washington and Moscow, took effect in February and September but both collapsed within weeks as warring sides accused each other of truce violations and fighting intensified.
Putin said the parties were also prepared to start peace talks intended to take place in Astana, the capital of Kazakhstan. Syrian state media said late on Thursday that these talks would take place "soon".
The Syrian government will be negotiating from a strong position after its army and their allies, including Shi'ite militias supported by Iran, along with Russian air power, routed rebels in their last major urban stronghold of Aleppo this month.
Moscow's air campaign since September last year has turned the civil war in Assad's favour, and the last rebels left Aleppo for areas that are still under rebel control to the west of the city, including the province of Idlib.
Before talks can take place, the ceasefire will have to hold.
In a sign that the latest truce could be as challenging to maintain as its predecessors, there was confusion over which rebel groups would be covered by the ceasefire.
The Syrian army said the agreement did not include the radical Islamist group Islamic State, fighters affiliated to al Qaeda's former branch the Nusra Front, or any factions linked to those jihadist groups.
But several rebel officials said the agreement did include the former Nusra Front - now known as Jabhat Fateh al-Sham - which announced in July that it was severing ties with al Qaeda.
The powerful Islamist insurgent group Ahrar al-Sham meanwhile said it had not signed the ceasefire agreement because of "reservations", which it would make clear in due course.