Turkey, Russia agree on nationwide ceasefire plan in Syria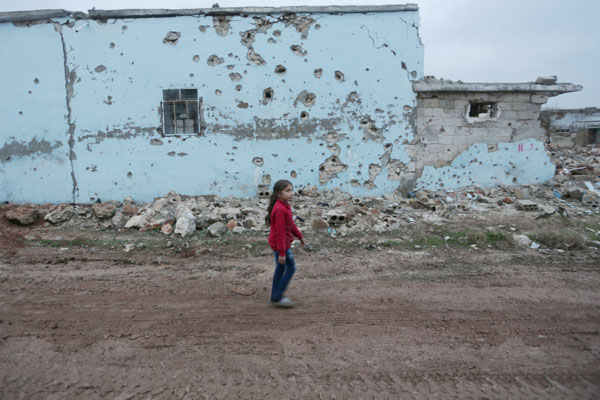 A girl walks near a damaged house in al-Rai town, northern Aleppo province, Syria December 27, 2016. [Photo/Agencies]
ANKARA -- Turkey and Russia on Wednesday agreed on the framework of a nationwide ceasefire plan in Syria, Anadolu Agency reported.
The two sides have reached agreement on a draft plan for the implementation of a nationwide ceasefire in Syria, aiming to extend the ceasefire deal in Aleppo to the whole country.
The ceasefire will take effect from Wednesday night, according to the report. Terrorist organizations will be excluded from the ceasefire.
If the ceasefire succeeds, the Assad regime and the opposition are expected to start peace talks in Astana, Kazakhstan brokered by Turkey and Russia, which is likely to take place in mid-January, 2017.