Freedom or 'fool's errand'? D.C. to vote on statehood referendum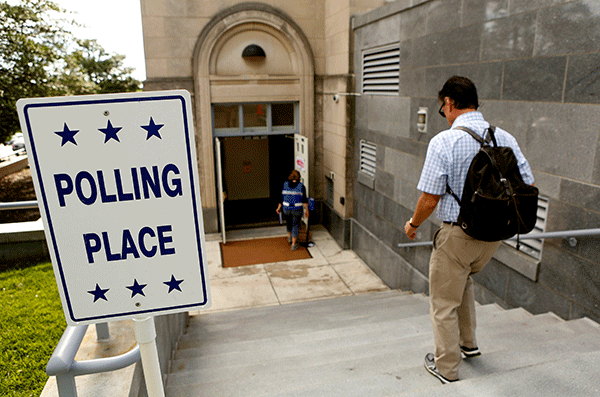 A man enters a polling station as District of Columbia voters head to the polls in the final 2016 US Democratic primary in Washington, DC, US June 14, 2016. [Photo/Agencies]
WASHINGTON - Long-frustrated backers of statehood for the District of Columbia are pinning their hopes on a first-ever referendum on Tuesday in a long-shot bid to become the 51st US state.
Invoking the colonial-era demand of "no taxation without representation," supporters say becoming a state would end Washingtonians' status as second-class citizens because they lack representation in Congress.
But opponents dismiss the referendum as a "fool's errand" destined to fail because of partisan political hurdles and the need to amend the US Constitution, a procedure accomplished only 17 times since 1789.
The District of Columbia was carved out to serve as the nation's capital, but it is not a state. Its 672,000 residents have no voting representative in the Senate or House of Representatives although they pay federal taxes, though they do have a delegate in the House.
A "yes" vote could help pressure the new Congress and president - either Democrat Hillary Clinton or Republican Donald Trump - to admit the District of Columbia as a new state, though even advocates admit that is unlikely anytime soon.
A "yes" vote would simply be an expression of public support for statehood, a non-binding measure without any legal force.
"Statehood's the only way that we can have the same rights and responsibilities as all the other citizens of the United States," District of Columbia Council Chairman Phil Mendelson said.
The overwhelmingly Democratic capital city was fed up with Republican lawmakers espousing the rights of states and cities to self-governance and then interfering with local issues such as abortion and marijuana legalization, Mendelson said.
"That's so antithetical to democratic principles, but that doesn't seem to bother some of these folks," he said.
The referendum seeks to upend the Constitution's provision giving Congress legislative control over the District of Columbia.
Voters will cast a single "yes" or "no" vote on the referendum's four parts: admission as a state, its boundaries, approval of a constitution, and guarantees of a representative form of government.