A short history of panda fever worldwide
Giant pandas have once again stolen the global spotlight as visiting Chinese President Xi Jinping and German Chancellor Angela Merkel opened the Berlin Zoo's Panda Garden on Wednesday to mark the debut of two Chengdu-born pandas, 4-year-old female Meng Meng and 7-year-old male Jiao Qing. The couple landed at the zoo on June 24 to kick off their 15-year stay, raising the number of giant pandas living abroad to 48.
For decades, the animal has never failed in its duty as China's ambassador of friendship and has won hearts of thousands of fans worldwide. As China's national treasure, giant pandas have witnessed many significant diplomatic moments and been playing a key role in building China's international image.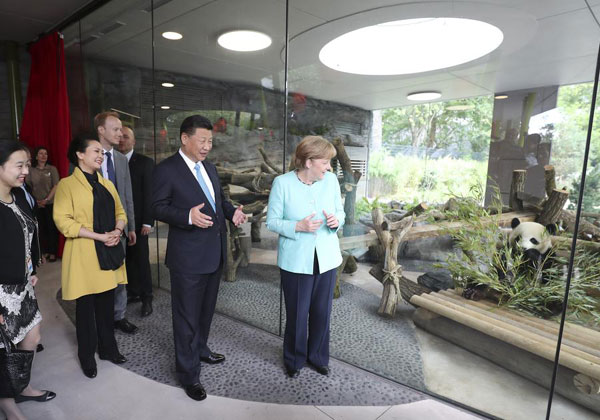 President Xi Jinping (2nd R), his wife Peng Liyuan, and German Chancellor Angela Merkel (1st R) visit the Panda Garden at the Berlin Zoo in Berlin, July 5, 2017. Xi and Merkel attended the opening ceremony of the Panda Garden at the Berlin Zoo on Wednesday. [Photo/Xinhua]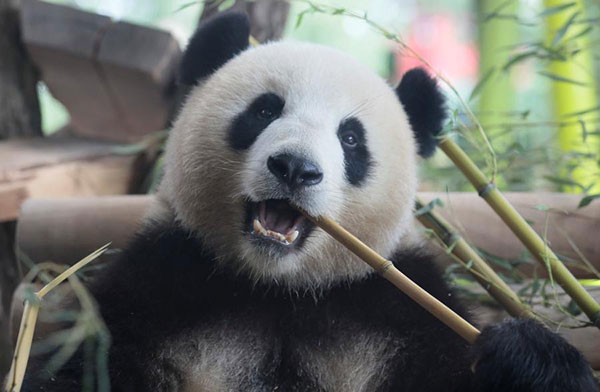 One of the two Chinese panda bears is seen as German Chancellor Angela Merkel and President Xi Jinping visit their compound during a welcome ceremony at the Zoo in Berlin, Germany, July 5, 2017. [Photo/Agencies]