One attacker nabbed at Kenya university siege, 280 rescued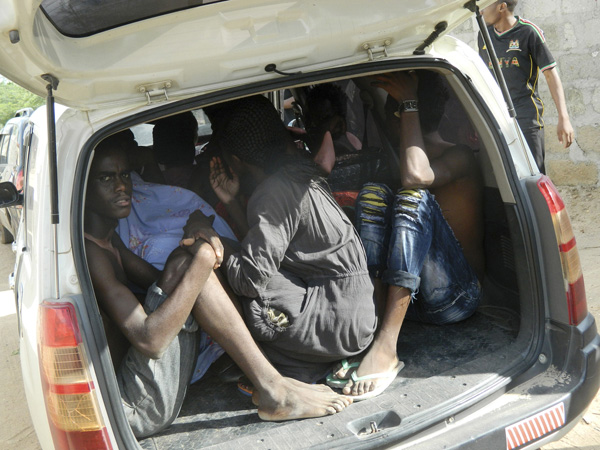 Students of the Garissa University College take shelter in a vehicle after fleeing from an attack by gunmen in Garissa, Kenya, April 2, 2015. [Photo/IC]
Four police officers on guard responded and one of them was injured during the confrontation, he added.
The CS said that Kenyan soldiers and other security agencies in Garissa responded to the attack and are currently engaging the militants who are still holding hostage unknown number of students inside the institution.
"We are trying to avoid casualties, and that is why we are moving in slowly but surely to rescue the hostages," Nkaissery said.
He said that health agency AMREF in collaboration with other multi-agency rescue teams are assisting to airlift the seriously injured to Nairobi, adding that all the bodies will also be airlifted to the capital.
The government official further said a security operation center has been set up, noting that the siege will end as soon as possible. He said the security officers involved in the operation are cautiously approaching the terrorist whom he noted were suicidal.
Tension remained high in Garissa town and its environs following the early morning attack in the university. Shops remained closed with little movement being witnessed. Security officers could be seen patrolling the streets in Garissa.