One attacker nabbed at Kenya university siege, 280 rescued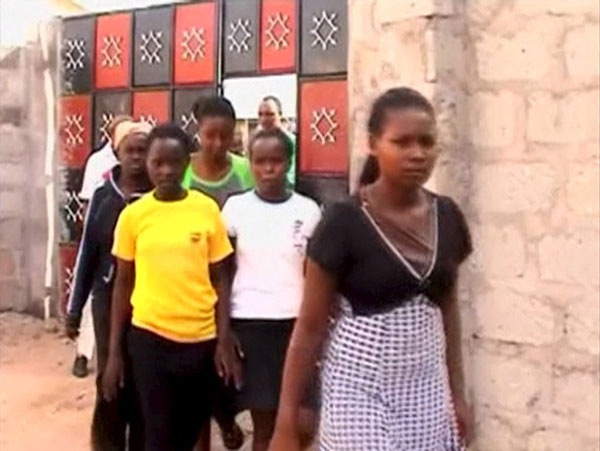 Students are evacuated from a university campus that was stormed by Islamist militant group Al-Shabaab in Garissa, in this still image taken from video shot on April 2, 2015.[Photo/Agencies]
Latest updates:
Kenya's president says hostages have been taken in the attack on a college in the northeastern town of Garissa.
In a speech to the nation President Kenyatta Uhuru said: "I am saddened to inform the Nation that early today, terrorists attacked Garissa University College killed and wounded several people and have taken others hostage."
He said details would be forthcoming "in due course" from security officials.
GARISSA, Kenya - One suspect was arrested in the Kenya university attack at Garissa town near the border with Somalia, said Kenyan authorities Thursday, adding 280 students have been rescued while 535 remain unaccounted for.
Interior Cabinet Secretary Joseph Nkaissery told journalists in Garissa that the suspect was arrested while trying to flee the scene, and is being interrogated in connection to the attack at Moi University campus in Garissa.
Nkaissery also confirmed that 15 people have been killed, 65 hospitalized, 280 have been rescued while 535 remain unaccounted for, adding that efforts are underway to track the missing.
"The institution has 815 students and 60 members of staff. The security agents have managed to account for 280 students and all the members of staff," he told journalists.
Somali militant group Al-Shabaab has claimed responsibility for the attack, saying they released 15 Muslims and warned that Kenyans will be shocked when they eventually go into the college.
The insurgents said they separated Muslims from non-Muslims and killed many people in the incident. However, the militants have not stated the exact number of those killed, saying that they are holding hostages inside the university hostels.
Nkaissery told journalists that the militants stormed the institution's gate through the nearby mosque. In the process he said they killed two guards and preceded to the students hostels.