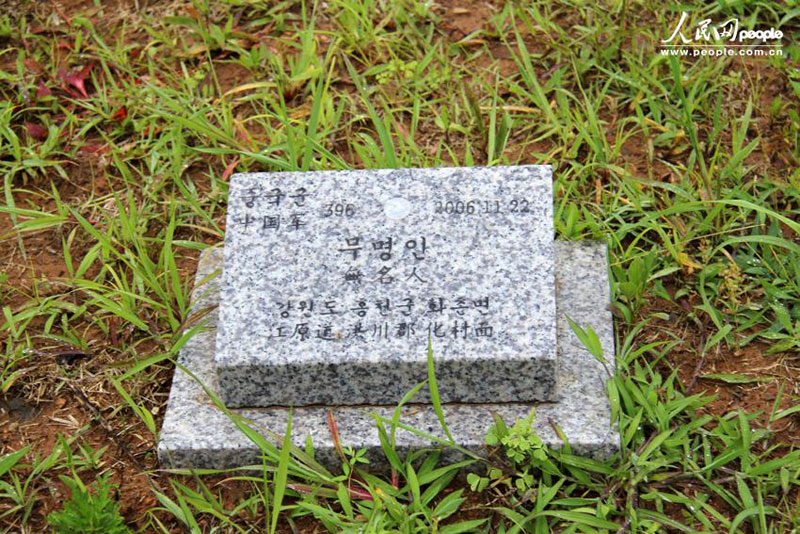 This cemetery in Paju, Gyeonggi Province in the Republic of Korea, has for years been the resting place of more than 400 Chinese volunteer soldiers killed in the 1950-53 Korean War. ROK's Defense Ministry said Monday that it will return their remains to China later this month. [Photo/People's Daily]
SEOUL - Republic of Korea(
ROK)
's Defense Ministry said Monday that it will return more than 400 sets of remains of Chinese volunteer soldiers killed in the 1950-53 Korean War later this month.
Officials from ROK and China held a rite of placing the remains of 437 Chinese soldiers killed during the three-year civil conflict between the two Koreas, into coffins as of 2 pm local time in the ROK's border city of Paju, according to the Defense Ministry.
The remains will be brought home by plane around 10 days after all the bodies are placed into coffins provided by the Chinese government, the ministry said.
During an official visit to China late last year, ROK's President Park Guen-hye offered to return the remains of Chinese soldiers to China. The two countries agreed to bring them home before the traditional Tomb-Sweeping Day in early April.
On Dec 19 last year, ROK started excavating the remains buried at a cemetery in the border city of Paju. The excavation work took around three months as the remains and relics should be washed and dried.
The Chinese People's Volunteers (CPV) were involved in the Korean War from Oct 25, 1950, about four months after the conflict broke out, as they tried to help the people of the Democratic People's Republic of Korea resist US aggression. Tens of thousands of CPV soldiers died on the Korean Peninsula during the war.