Watchdog blasts US IRS over 'Tea Party' targeting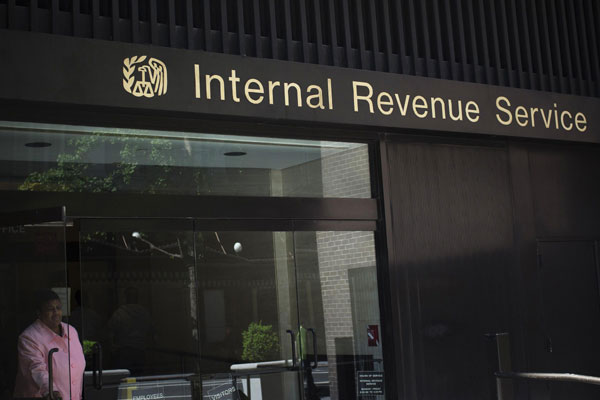 A woman walks out of the Internal Revenue Service building in New York in this May 13, 2013 photo. [Photo/Agencies] 
WASHINGTON - A government watchdog sharply criticized the US Internal Revenue Service on Tuesday for singling out conservative groups for extra scrutiny and warned that the agency's actions gave the appearance that it was not politically impartial.
Citing poor management and substantial delays in processing of applications from groups for tax-exempt status, the Treasury Inspector General for Tax Administration (TIGTA) said the IRS used "inappropriate criteria" for screening applications.
IRS employees are supposed to remain impartial and handle "tax matters in a manner that will promote public confidence", the TIGTA report said.
The criteria used to target the conservative groups "gives the appearance that the IRS is not impartial in conducting its mission", the report said.
Lois Lerner, a senior IRS official, has apologized for the use by IRS agents of key words such as "Tea Party" and "Patriot" in picking out applications for closer scrutiny, setting off a controversy that has embarrassed the agency and distracted the White House.
"During the 2012 election cycle, some members of Congress raised concerns to the IRS about selective enforcement," the TIGTA report said.
"We initiated this audit based on concerns expressed by Congress and reported in the media regarding the IRS' treatment of organizations applying for tax-exempt status," it said.