China's desert warrior defends Dunhuang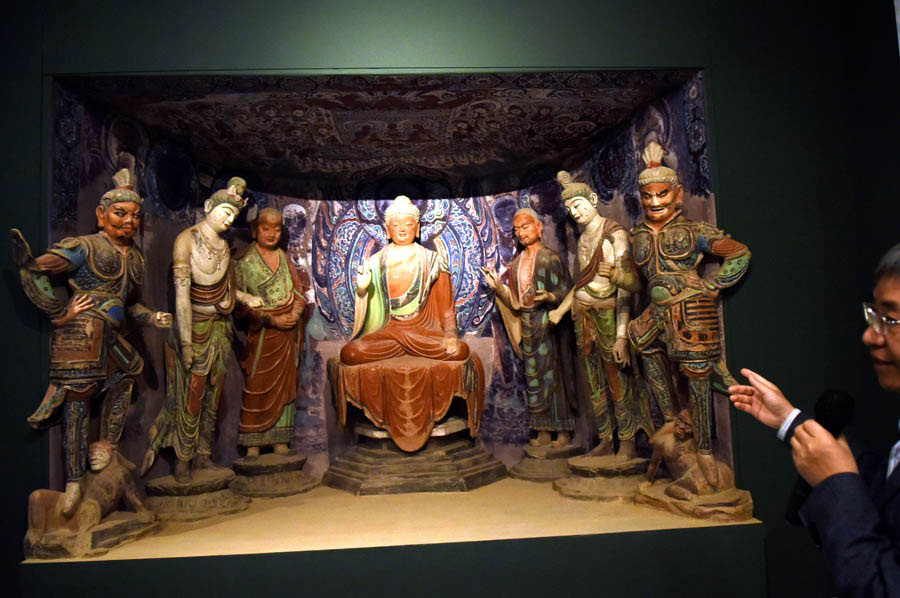 Dunhuang Academy has now photographed and cataloged online all the sculptures and paintings. [Photo provided to China Daily]
In the late 1990s, with tourism booming nationwide since national holidays were extended, the local government planned to go public with Dunhuang Mogao, but found Fan firmly in their way.
"The legacy would have been destroyed if it had been listed," she said.
The academy has now photographed and cataloged online all the sculptures and paintings. "Despite our efforts to minimize damage, we can't completely stop them from being eroded. But the digital database will last."
Fan was grateful when her husband joined her in Dunhuang in 1986 after 19 years of separation. Her two sons grew up in Shanghai with their aunt.
"I have not been a good mother or wife. With regard to my family, I'm full of guilt," she said.