China's desert warrior defends Dunhuang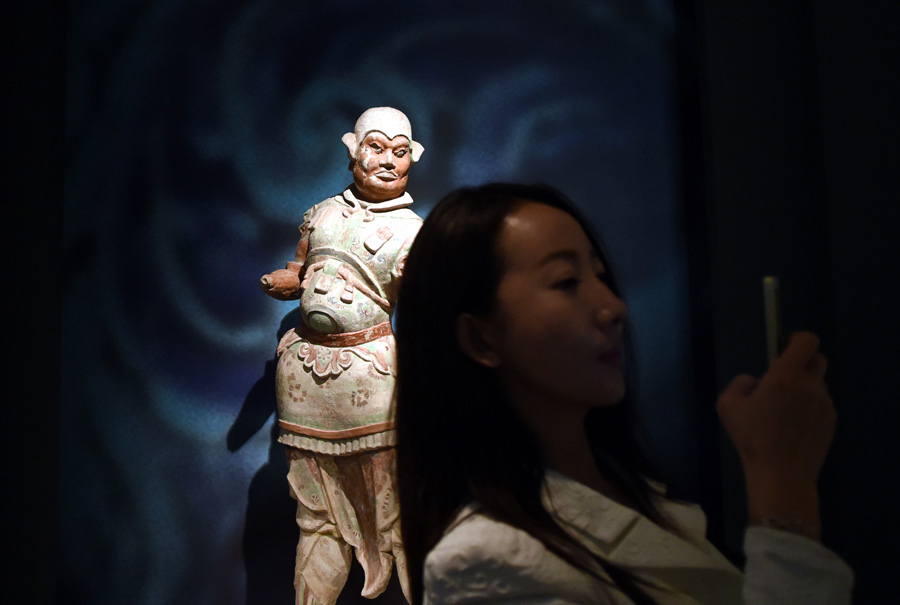 Dunhuang Academy has now photographed and cataloged online all the sculptures and paintings. [Photo provided to China Daily]
Desert warfare
Archaeologist Fan was sent to Dunhuang after graduating from Peking University in 1963. Her college sweetheart was assigned a teaching job in Wuhan, thousands of miles away.
While in Dunhuang, a desert outpost then, Fan lived in an abandoned temple. At first, she did not even dare go out to the toilet at night.
"I saw a pair of shining eyes in the dark. I thought it was a wolf," she said, before finding out that the eyes belonged to a donkey.
To protect the treasures from sand and dampness, Fan and other workers put doors on the caves, planted trees and started monitoring temperature and humidity in the caves. They also control the number of visitors.
"The carbon dioxide people exhale in the caves accumulates and will damage the paintings, so we allow a maximum of 3,000 tourists each day."