Photographer captures beauty of the ancient Silk Road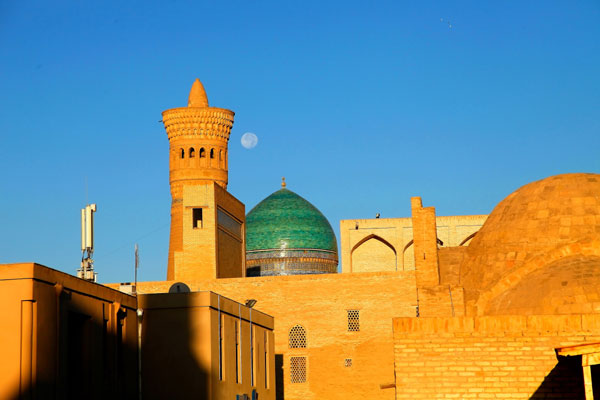 Photos taken by journalist Hu Bin during his 2014 trip from Xi'an to Rome along the ancient Silk Road are included in his recently published photo album, The Magnificent Scenery of the Silk Road.[Photo by Hu Bin/For China Daily]
A photo album replete with travelogues has been published after its author retraces the ancient route. Xing Yi reports.
When Hu Bin embarked alone on western China's Silk Road from Central China's Henan province as a college sophomore in 1990 - with a few hundred yuan and a camera - he had little inkling his journey would resume a quarter of a century later.
Or that he'd return last year as a journalist and photographer, and publish a book afterward.
He made it to the Xinjiang Uygur autonomous region's Karamay city 25 years ago before his cash ran out.
Hu joined more than 40 journalists in 2014 to drive from the Silk Road's starting point, Shaanxi province's capital Xi'an, to the terminus, Rome.
He photographed, and reported on, the people and cultures along the ancient trade route that enabled East to meet West millennia ago.
The Magnificent Scenery of the Silk Road contains more than 200 images selected from more than 10,000 photos, plus 50 travelogues.
"The Silk Road isn't merely a trade route," Hu said at a Feb 4 book launch.