China looking for foreign coach for men's volleyball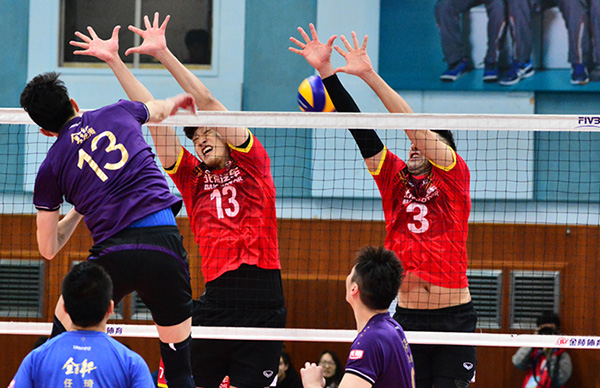 Beijing vs Shanghai at 2017 China Men's Volleyball League in Beijing on March 5, 2017. [Photo/VCG]
BEIJING - China is looking for a foreign coach for its national men's volleyball team, striving for a full participation in volleyball at Tokyo Olympics, said Li Quanqiang, director of the volleyball department of China's General Administration of Sport, here on Monday.
Li expressed the hope that both the women's and men's volleyball teams as well as China's beach volleyball teams could qualify for the 2020 Olympic Games.
As China's men's volleyball team missed both London and Rio Olympics, Li vowed to make big changes in the coming years through deepening reform.
"The search for a high-level foreign coach is going on," he added.
China will expand the domestic volleyball league by adding more qualified teams, Li said, adding, "With more professional players, the national teams could have more choices."
On the glorious women's team which was crowned at Rio Olympics, Li said that they must also work hard to make improvement.
"After the girls stepped down from the top podium in Rio, they need to start from scratch, as more powerful rivals will show up at the Tokyo Olympics," said Lai Yawen, deputy director of the volleyball department and the leader of the women's team in Rio.
"Netherlands and Serbia are becoming stronger, so we need to practise as hard as we can for Tokyo Olympics," said Ding Xia, setter of the women's team.
Most Popular
Highlights
What's Hot