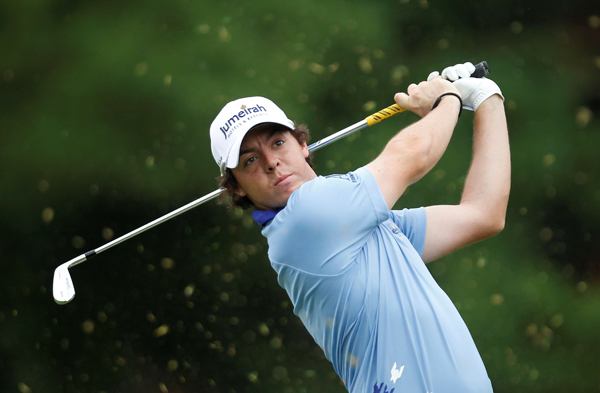 Northern Ireland's Rory McIlroy tees off on the second hole during the final round of the 2011 U.S. Open golf tournament at Congressional Country Club in Bethesda, Maryland, June 19, 2011. [Photo/Agencies]
MIXED RESPONSE
Medical experts had a mixed response to McIlroy's decision.
Derek Gatherer, a virus expert at Britain's Lancaster University, said if the golfer was "contemplating becoming a father within a year or so, then it was a perfectly reasonable precaution to stay away from regions of active Zika transmission".
But Jonathan Ball, a professor of molecular virology at the University of Nottingham, said: "Obviously I don't know the reasons for this decision, but it does strike me as being extreme.
"The chances of being infected by the Zika virus is low, especially if you protect yourself from mosquito bites by covering up and using a good insect repellent."
But there are clearly worries in the golf world. Earlier this month, world number one Jason Day expressed doubts for the first time over whether he would compete and the virus was a hot topic of conversation among golfers at last week's U.S. Open.
Masters champion Danny Willett, whose wife Nicole gave birth to their first child at the end of March, said he was excited about the Olympic Games but would not to go if his family's health was at risk.
The list of Rio absentees also includes Australian world number eight Adam Scott and South Africa's world number 14 Louis Oosthuizen, who both opted out over scheduling conflicts.