Guangzhou Evergrande had been surprisingly absent from the Chinese clubs' group money-flaunting in Europe outburst until the closure of the winter transfer window. One can't help but speculate that there must be something big underway.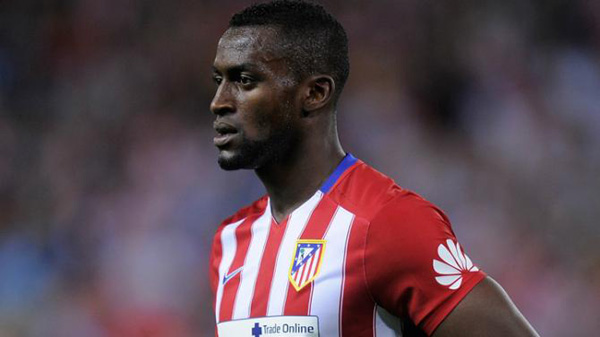 Jackson Martinez is without a goal in his last nine games for Atletico Madrid.  [Photo/Agencies]
The reigning domestic and Asian champion didn't disappoint. Jackson Martinez has left Atletico Madrid for the Chinese side in a reported 42 million euros ($45.9 million) transfer fee, making the Colombian the most expensive target in Chinese Super League history.
Guangzhou Evergrande Taobao confirmed the move on its website, saying the striker has been offered a four-year contract. Clause details including salary, though not disclosed in the official statement, are widely believed to be tempting enough to take the 29-year-old away from one of the elite teams in Europe.
The signing came in time as Guangzhou just lost its star striker Elkeson to Shanghai SIPG.
Considering the money involved, the deal struck the Chinese soccer market where big-spending on foreigners has become a trend. This comes without surprise as Guangzhou made a similar move years ago when they brought South American players Luiz Muriqui and Dario Conca to China.
Martinez' arrival, together with Gervinho in Hebei China and Ramires in Jiangsu Suning marked a transition of Chinese club's spending model. Previously, many of them followed the steps of Guangzhou to snatch up outstanding performers of the Brazilian league, while now teams tend to chase after well-established but recently out-of-favor players in A-list European teams.
Martinez netted 92 goals in 133 games during a three-season spell with Porto. Six months ago, he was one of the most popular players on the football market. But the once prolific scorer didn't live up to expectations at Vicente Calderon scoring just 2 goals in 15 appearances this season.
Martinez lost the trust of manager Diego Simone in competition with younger teammates like Ángel Correa and Luciano Vietto. At the age of 29, he seems to be past his prime and a new place like China seems to be a reasonable choice.
By selling Martinez, Atletico Madrid managed to recoup the €35 million spent on him last summer. Rumor has it that the Spanish side aims to bring Diego Costa back.
The Colombian international will join Paulinho and Gaulart in Luiz Scholari's South American attacking line in Guangzhou.