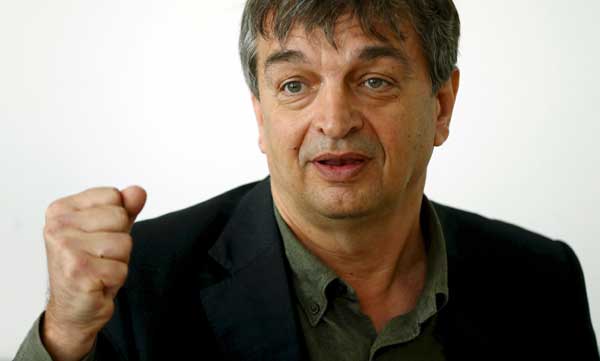 Former FIFA official Jerome Champagne speaks during a interview in Zurich in this June 11, 2015 file photo. [Photo/Agencies]
ZURICH - Frenchman Jerome Champagne is to make another bid for the FIFA presidency, saying that soccer's governing body needs to be saved from collapse and the World Cup protected.
Champagne, who held four different posts at FIFA, including deputy secretary general, between 1999 and 2010, said the organization was "in danger" after being buffeted by a wave of scandals over the last few years.
"We need to save FIFA and its role of governance and redistribution, which is in danger at a time when they are needed the most," said Champagne in a letter to FIFA's 209 member associations, which will choose the next president at a Congress on Feb. 26.
"We must also restore FIFA's credibility and prepare it for the challenges of an ever-evolving world."
"We must protect the World Cup as that moment of planetary communion during which the pride in our colors and friendship among people of the world are truly at the altar."
FIFA was thrown into turmoil in May when the US Department of Justice indicted 14 soccer officials and sports marketing executives on a series of corruption charges.
In June, president Sepp Blatter announced he would lay down his mandate, just four days after being re-elected for a fifth four-year mandate.
Earlier this month, Blatter and UEFA president Michel Platini, who had been the favourite to replace him, were both suspended for 90 days pending an ethics investigation.