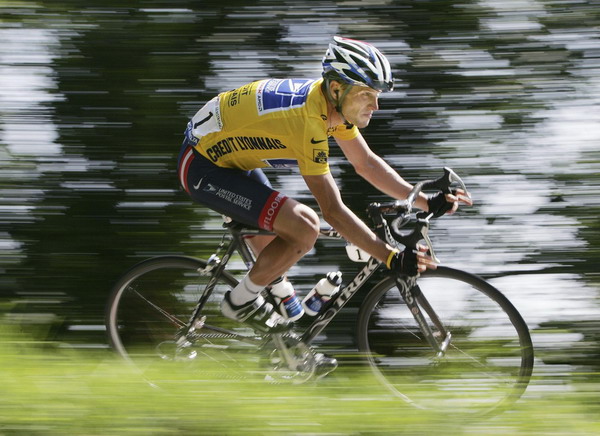 Then overall leader and five-time Tour de France winner US Postal rider Lance Armstrong of the US cycles down a mountain during the 204.5 km long 17th stage of the Tour de France from Bourg-d'Oisans to Le Grand Bornand, in this July 22, 2004 file photo. [Photo/Agencies]
LAUSANNE - The International Olympic Committee (IOC) expects cycling's governing body UCI to step up its doping fight following a report into the sport's doping culture revealed the UCI colluded with and protected Lance Armstrong.
According to the Associated Press, Ugur Erdener, head of the IOC medical commission, said the IOC welcomes "the UCI's commitment to tackling past abuses and putting in place future processes."
The 227-page report, published after a year-long probe, criticized former UCI leaders Hein Verbruggen and Pat McQuaid for letting doping flourish and breaking rules and covering up for the sport's star rider.
UCI President Brian Cookson said Monday he will ask Verbruggen to give up his honorary presidency, while the IOC did not reply to questions over whether Verbruggen's honorary membership would be reviewed.
Erdener said "we trust that the UCI under the presidency of Brian Cookson will take even further measures as recommended by the report" and "we fully support the UCI in this respect."
Verbruggen insists he has nothing to be ashamed for.
"I'm not a criminal. I don't feel guilty of anything," said Verbruggen on Monday.