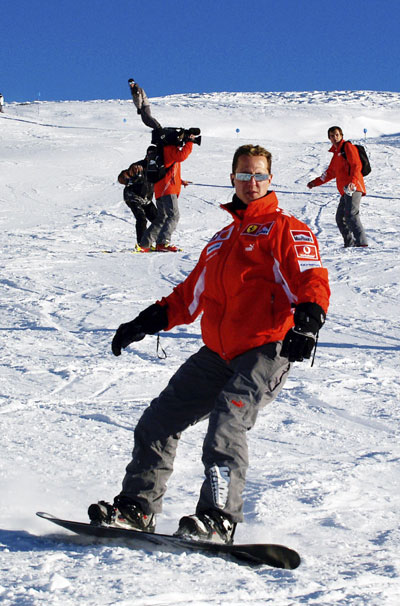 Formula One world champion Michael Schumacher of Germany goes snow boarding during a stay in the northern Italian resort of Madonna Di Campiglio, in this January 12, 2005 file photo.[Photo/Agencies]
Wake up, Schumi!
For the past year, every time the seven-time Formula One world champion's name hits headlines his fans waste no time checking whether their hero has made any progress from coma that he went into after a skiing accident a year ago.
The story will likely go on as it will be a "difficult" and "long" rehabilitation for the German racer.
Click for all Schumacher's stories