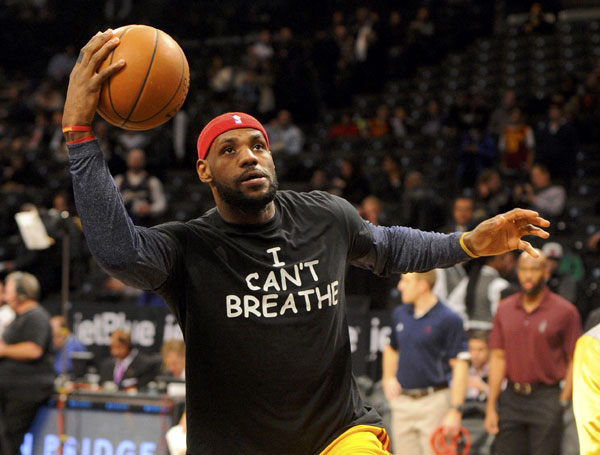 Cleveland Cavaliers forward LeBron James (23) wears an " I Can't Breathe" t-shirt during warm ups prior to the game against the Brooklyn Nets at Barclays Center in New York City December 8, 2014. [Photo/Agencies]
When the King orders, just follow.
The return of the King makes the Cleveland Cavaliers a formidable team. Seeking a third consecutive championship with the Miami Heats in vein, LeBron James wasted no time to use his unsurpassable talent to put his leadership stamp on his old team. A historical 46-time honor of NBA Player of the Week, the charisma to turn back the losing streak and his political message with the "I Can't Breath" T-shirt in solidarity with the Blacks made him a true king. "He knows about the right things…and our job is just to follow him," his teammate Tristan Thompson said.