Envision pioneers innovative monitoring system
The reach of mobile technologies is expanding beyond the ability to remotely control household appliances and onto operating distant wind power turbines.
Envision, a company specializing in researching and developing wind power technologies, has produced Wind OS and is being widely hailed as an industry leader.
With a simple click of the mouse, users can monitor the operation of wind turbines across China. Users can access information about the operation status of turbines (ie, mechanical faults) as well as important real-time statistics such as wind speed and the amount of electricity generated.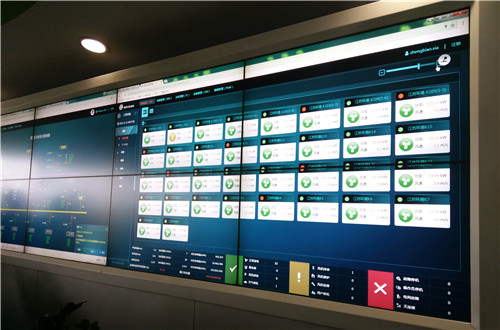 Envision's Wind OS system provides real-time data on wind power turbines. [Photo by Miao Jiayu/chinadaily.com.cn]
The company has established overseas research centers in the United States and Denmark comprised of international experts in the field of wind power. The company strives to constantly make improvements to managing wind power.
Envision is a company dedicated to creating more sustainable and efficient power system for the betterment of mankind's future.
Edited by Richard Whiddington