Made-in-China robotics takes center stage in Nanjing
A media delegation got a firsthand look at the wide application of robotics in the manufacturing industry in Nanjing on Nov 9.
The group toured a factory of Estun, a leading domestic robotic manufacturer founded in Nanjing in 1993, to examine the types of robots on the market and get a basic knowledge of the company's "smart" products.
A mechanical arm programmed to weld items piqued the interest of the visitors. The welding machine is able to cooperate with other machines to complete assignments in an accurate and rapid way, greatly increasing production efficiency.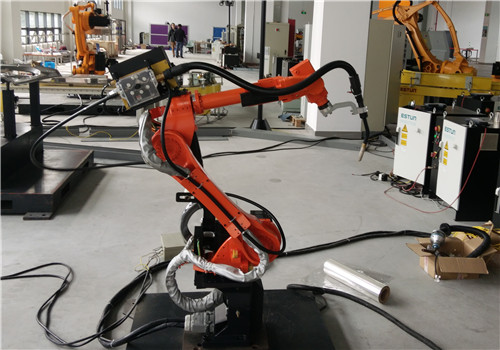 A mechanical arm used for welding is displayed to media personnel at an Estun factory in Nanjing. [Photo by Miao Jiayu/chinadaily.com.cn]
A company representative explained that more than 80 percent of the machine's parts and components are made in China. He said that the price of the machine is about 70,000 yuan ($10,313), which is much cheaper than similar products available on the global market.
The media delegation also took a close look at other robots that are capable of bending steel and stacking and transporting goods.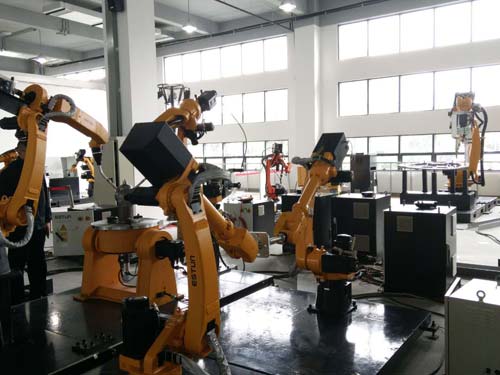 Robots work in pairs to complete tasks at a production line in Nanjing. [Photo by Miao Jiayu/chinadaily.com.cn]
According to a company spokesperson at the event, Estun's products are exported to more than 30 countries. Their major customers include the telecommunication giant Huawei and automobile tycoons such as Volkswagen and Ford.
Edited by Jacob Hooson