Snowstorms disrupted road traffic in northern and eastern China on Wednesday, causing chaos for travelers returning to work after Spring Festival family reunions.
Snow started to fall on Tuesday in regions including Ningxia, Shaanxi, Shanxi, Hebei and Henan, according to the National Meteorological Center.
Snowstorms are forecast to linger in most northern regions and to sweep provinces in east and central China, including Shandong, Jiangsu, Anhui and Hubei, on Wednesday and Thursday, the center said in a statement.
Snow in the affected regions could be as deep as 16 cm, it said.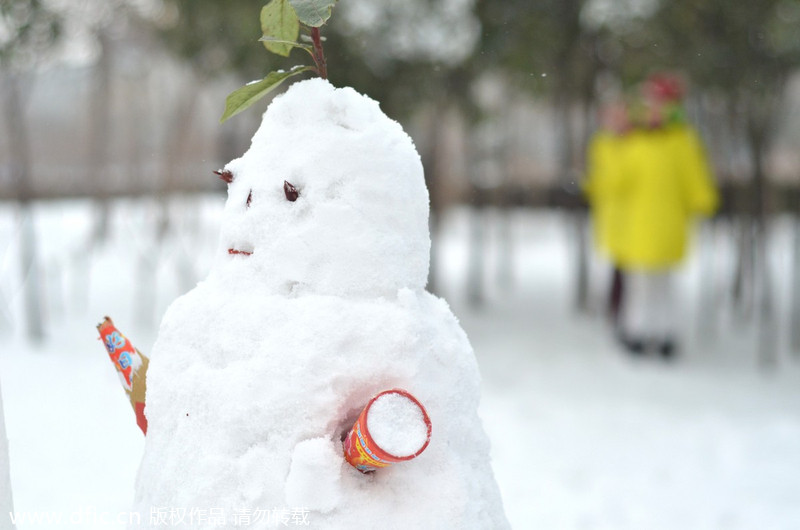 A snowman in Jiyuan city, Henan province, Feb 5, 2014. [Photo/icpress]