Beijing, Zhangjiakou vie for 2022 Games joint bid
Updated: 2014-02-05 07:49:32
( China Daily) Zheng Jinran in Zhangjiakou, Hebei

Beijing and neighboring Hebei province's Zhangjiakou have continued fighting to co-host the 2022 Winter Olympic Games since the cities launched their joint bid on Nov 3.
But they face stiff competition from several challengers - Norway's Oslo, Ukraine's Lviv, Sweden's Stockholm, Kazakhstan's Almaty and a joint effort from Poland and Slovakia.
"We declared our intention to co-host the Winter Games with Beijing in 2003 and have never given up on the idea," Zhangjiakou's bidding office director Zhang Chunsheng said.
The plan calls for starting the 16-day event at the end of January or beginning of February, depending on weather conditions.
Beijing would stage opening and closing ceremonies, the ice events and downhill and slalom. Most sports requiring snow - about two-thirds of the competitions - would take place in Zhangjiakou's Chongli county.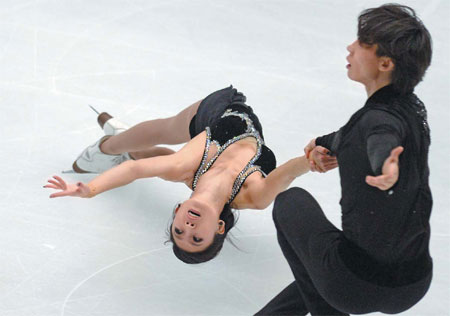 "Our superior natural conditions, including the weather and terrain, can be an advantage for the joint bid," Zhang said.
Chongli, a county 40 kilometers north of Zhangjiakou, has at least four months of snowfall, normally starting in late October. Its average snowfall has hovered around 1 meter in the past decade, which would provide sufficient snow for the competitions.
Besides, the average winter temperature is around -12 C, which is better than extremely low temperatures. Harbin's extremely cold weather dashed its 2010 Winter Games bid, for instance.
"We have four ski tracks with licenses from the Federation International de Ski (FIS) and another eight tracks will be licensed in 2014," Zhang said.
International Olympic Committee member Gerhard Heiberg said the county is the best Chinese locale to host the Winter Games when his team inspected all the bidders in November.
The excellent natural conditions and proximity to Beijing - only 170 kilometers away - have long made the county popular among skiers from Beijing. Its skiing industry began in 1996.
Last year, more than 100,000 people hit the slopes of Chongli's Genting Resort, one of the county's four major winter sports sites. Most came from Beijing, the resort's COO Gary Grant said.
"Many foreign skiing teams, including those from United States, Russia and European countries, came here for training because of the natural conditions," he said.
The resort hosts many international events every year, he added.
Travel time between Beijing and Chongli will be cut to 40 minutes when the Beijing-Zhangjiakou high-speed railway begins operations in 2017. Driving times from downtown Beijing will be cut from four hours to 1.5.
The county's chief Li Li said the bid will bring other economic and infrastructure opportunities.
The county government said the number of visitors exceeded 1 million and income reached 670 million yuan ($110.7 million) in 2013.
It is expected up to 4 million annual visitors by 2020.
Hosting the Games will require more development, especially of the tourism sector.
"It brings more jobs, especially in relevant tourism sectors, such as catering," Li said.
Huangtuzui village, for example, contains more than 30 family hotels and many high-end tourism projects are beginning operations.
The villagers who used to farm or work in other cities have become small restaurant owners, construction workers or entrepreneurs selling local specialties.
"Thanks to the flood of tourists, some can earn more than 30,000 yuan a year selling wild herbs near ski resorts and other tourism sites," village head Xie Liang said.
"All 160 residents who used to work as migrants have returned to make money in the village."
The Olympic bid has also caused real estate prices to soar.
A Zhangjiakou real estate broker who only gave his surname, Lu, explained prices are continuing to rise.
"It will definitely surge if the county wins the bid," he said.
The real estate price hike is a market response to the public attention brought by the bid, vice-president of the Chinese People's Political Consultative Conference in Zhangjiakou, Li Pinjun, said.
zhengjinran@chinadaily.com.cn
China Daily in Sochi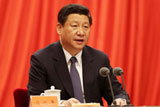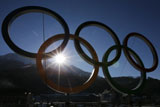 0
0
0
0
0
0
0
0
0
0
0
0
0
0
0