Xi's thoughts offer insight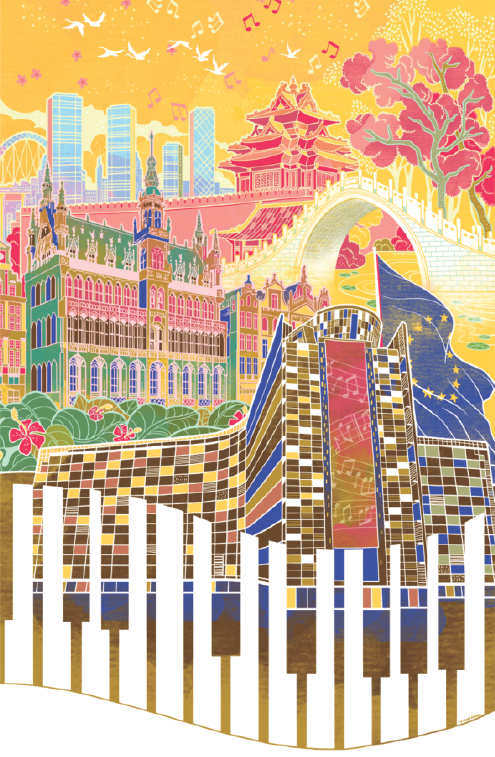 Xavier Bettel, prime minister of Luxembourg
Editor's Note: The Communist Party of China is holding its 19th National Congress in Beijing. China Daily asked four prominent experts for their views on developments in China and the country's global leadership.
On the desk of Xavier Bettel, the Luxembourg prime minister, sits a French edition of The Governance of China, a best-selling collection of President Xi Jinping's thoughts and speeches. He received the book during an event at the Chinese embassy late last month to celebrate China's National Day.
"I'm going to read it during my upcoming trips to Moscow, Warsaw and Brussels," he said.
Bettel, who has led one of the world's smallest-and richest-countries since 2013, said it is crucial to understand the thoughts of the Chinese leaders who have achieved such rapid progress.
The prime minister met with Xi during a trip to China in June, when the countries agreed to scale up cooperation on various fronts. He said it was a "very friendly and constructive meeting", and that the president had "a great sense of humor".
He said that with Xi at the helm, China's biggest achievement has been its efforts to promote globalization and revitalize global economic growth.
Although globalization has come under threat from protectionist forces, China has engaged with the world through outbound investments, Bettel said, adding that the Belt and Road Initiative could be enormously beneficial in terms of economic growth and job creation, domestically and internationally.
China has taken the lead in setting up organizations to complement international institutions in providing development finance, while the Paris climate deal would not have been possible without the country's input, he said.
Luxembourg is cooperating with China in many global initiatives, according to Bettel. His nation was the first in Europe to join the Asian Infrastructure Investment Bank, he said, plus the countries have agreed to create an "Air Silk Road" between Luxembourg City and Zhengzhou in Henan province. The stock exchanges in Luxembourg City and Shanghai also jointly launched a "green bond channel" last month.
"During my visit to China, I advocated to deepen dialogue, communication and cooperation between China and Europe. Luxembourg stands ready to play an active role," he added.