Paywall trial may face headwinds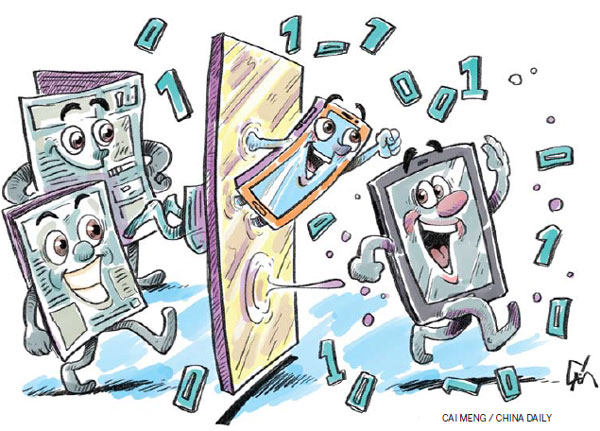 CAIXIN MEDIA CO LTD, a Chinese financial media company, announced on Monday that it will introduce a paywall model to protect its digital content from copyright violations. Southern Metropolis Daily commented on Wednesday:
Caixin's seemingly aggressive move to build a paywall has not come out of the blue. Unlike many of its domestic rivals, the financial media company has always been a bulwark against copyright infringements by exposing them on a regular basis.
It may be just a matter of time before it decides to make its digital content available only via paid subscription.
As opposed to many traditional newspapers and news agencies that have introduced paywalls for their digitized content, internet-based media outlets such as The Huffington Post and Business Insider often grant users free access. Chinese readers, too, have taken free online news for granted since the emergence of news websites in the late 1990s.
With more media outlets and opinion leaders offering free access to some content on WeChat, a popular instant messaging tool, Caixin's adoption of a paywall may be novel to many.
And since free access to news has long been available in China, many Chinese readers would rather live with poorly displayed yet easy-to-get news service. News service providers, as a result, tend to give readers the green light to most of their content and put a price on some "value-added" products.
It is notable that internet users have a stronger inclination to become paid members of video websites rather than news hubs. So whether subscribers will endorse quality content at a cost and whether the revenue from subscriptions will cover the extra operating costs remain unclear, which is why Caixin's paywall experiment may face strong headwinds.