Central SOEs' performance shows reforms have paid off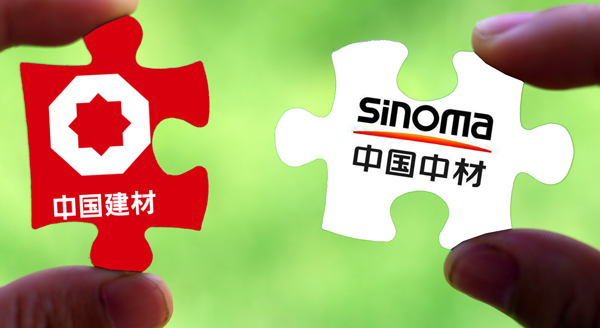 Two State-owned building materials firms-China National Building Materials Group Corporation and China National Materials Group Corporation Ltd-started merger preparations in the latest move of SOE consolidation and shedding of cement industry overcapacity. [Photo/VCG]
AT A NEWS conference on Thursday, the State-owned Assets Supervision and Administration Commission said that the profits of central State-owned Enterprises had grown by 20.9 percent in the first nine months of 2017, which is the highest rise since 2012. Beijing News comments:
There used to be a time when certain central SOEs suffered from such huge losses that they had to rely on subsidies to survive. So their excellent performance today is rather significant.
Some say that SOEs, especially those directly controlled by the central government, should render services to the public. That's correct, but they are market players, too, and they need to seek profits just as their private counterparts do. The increase in their profits during the first three quarters of the year shows they have done a good job.
It is supply-side reform and the cutting of the overcapacity that have enabled the central SOEs to perform well.
For example, at least 26 central SOEs have reportedly been involved in mergers this year, of which 20 are in the energy and natural resources sectors. The State-owned Assets Supervision and Administration Commission also said that 2,041 so-called zombie companies, those suffering from very large losses, under the 81 central SOEs, had been reformed and their losses had been cut by 88.5 billion yuan ($13.45 billion). It is the restructuring process that has helped improve the situation.
Of course, the reform of SOEs involves all kinds of difficulties. The cutting of overcapacity violates the interests of certain industries, while supply-side reform challenges the interests of many SOE managers who view themselves more as bureaucrats than as entrepreneurs. All these make it more necessary to render more support toward the reforms.
The success of the central SOEs is best evidence of the reforms making the central SOEs more profitable, and the reforms should be accelerated so that the central SOEs can play their part in driving China's economy forward.