Chinese filmmakers have a treasure trove of stories to explore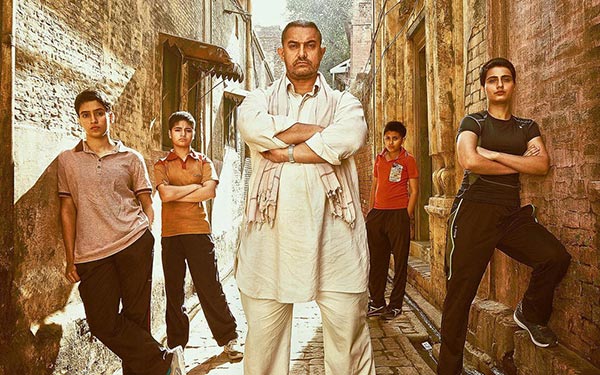 A scene from Dangal [Photo/Mtime]
THE BOLLYWOOD MOVIE Dangal, which tells the inspirational story of a wrestler who trains his two daughters to be world champions, has been a surprise hit with Chinese audiences. Beijing Youth Daily comments:
Aside from the star appeal of Aamir Khan, the Indian actor who plays the father, the movie's success lies in its in-depth look at the problems faced by women in India, as a result of their low social status and the discrimination against them.
The critical thinking and humanitarian concern demonstrated by the movie seems to make it a different type of movie from the usual image of the Bollywood movies, which are stereotypically gaudy and joyful.
But in fact Bollywood has no lack of realistic movies like Dangal among the more than 1,000 movies released each year. The existence of these "serious" works that focus on real social issues in India is an important reason why Bollywood can still prosper after more than 100 years, while maintaining its own characteristics.
Indian filmmakers have never stopped pursuing changes and breakthroughs, and have continually focused their cameras on the realities of Indian society's fast development, producing stories that can satisfy the fast-changing tastes of the most picky audiences.
The Chinese critics and film makers who have expressed surprise at the success of Dangal should update their outdated views of Bollywood movies, and reflect on Chinese audiences' aloofness to Chinese movies, which are more like a speculative game nowadays since they are focused on celebrities for quick returns.
As a result, the Chinese entertainment stars get world-class remuneration, while a hefty share of box revenue in China still goes to the limited quota of imported movies.
With China's long history and fast-developing society, Chinese filmmakers have had a lot of good stories to tell. But they have yet to explore that treasure trove.