Does China need its own Mother's Day?
Editor's note: The second Sunday in May is dedicated to Mother's Day. Originally celebrated in the US, it has also become popular in China as a way to express gratitude to mothers with gifts and greetings. Some experts suggest China should have its own equivalent of Mother's Day, instead of "borrowing" from the US. Should China create its own Mother's Day?
tailorsas (China)
This really is not a big issue, as long as you have appreciation for your mom who raised you and offered everything that she had, every day can be a Mother's Day. You don't have to give her a present, just tell her you love her, care about her, go shopping with her, cook for her, even the smallest thing can be affective.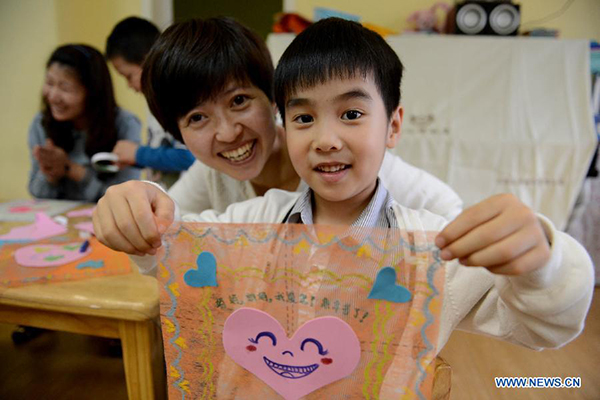 A boy presents a handkerchief he made for his mother at a kindergarten in Hefei, capital of East China's Anhui province, May 9, 2013. Children made cards, handkerchiefs and other gifts for their mother to celebrate the coming Mother's Day. [Photo/Xinhua]