Does China need its own Mother's Day?
senoritazhao (China)
I think maybe it is those retail businessmen who want as many special days as possible, so that they can earn more money. On Mothers' Day, things are double the price than usual and it is super difficult to book a table for dining.
Something with Chinese traditions sounds nice, but [I] hope the special day would light our love for mothers, instead of following the fashion and fall into the trap dug by businessmen.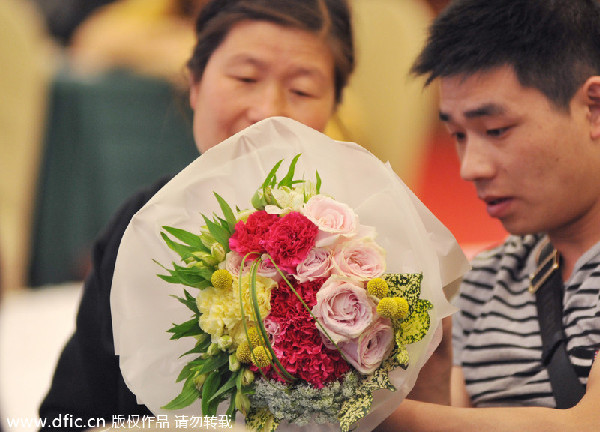 A young man sends mom a bunch of flowers as Mother's Day gift.[Photo/IC]