Is tearing up textbooks a good way to relieve stress?
Editor's note: Just before the Chinese national college entrance examination on June 7, many high school seniors tore up their textbooks and test papers to release some of that pent-up pressure. Forum readers share their opinions.
TedM (UK)
These students have spent many years in boring classrooms for very long hours, plus homework.... thereby having too little valuable time with family or in social situations. Many students say to me 'we have no life'. It is not surprising that these students explode steam as soon as the pressure cooker lid is released. So why is tearing up old text books so bad?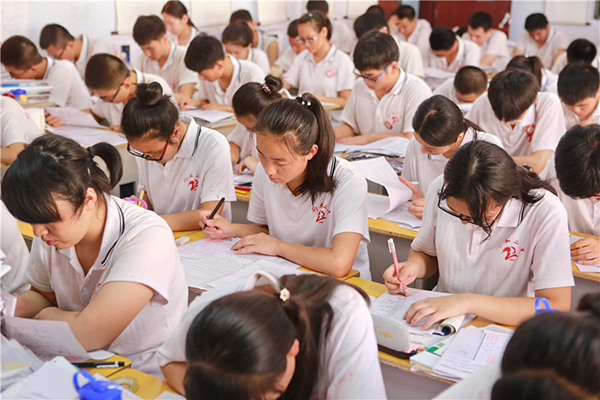 Students prepare at the No 2 Middle School of Hengshui in Hebei province on June 6, 2017, ahead of gaokao, the national college entrance exam.[Photo/Xinhua]