Are traditional martial arts 'useless'?
Editor's note: A video showing Taichi master Wei Lei getting knocked out in less than 20 seconds by a MMA (mixed martial arts) fighter Xu Xiaodong sparked a heated debate about whether Chinese traditional martial arts are effective in actual combat. What do you think?
weiwu (China)
To be honest, I don't believe traditional kung fu such as Taichi and others can beat the mixed martial arts, because the former lacks fighting skills. I support Xu, and hope traditional martial arts can be enhanced and used in a real fight. The real fights do not have any standards, so the competitors can do anything to defeat his rival.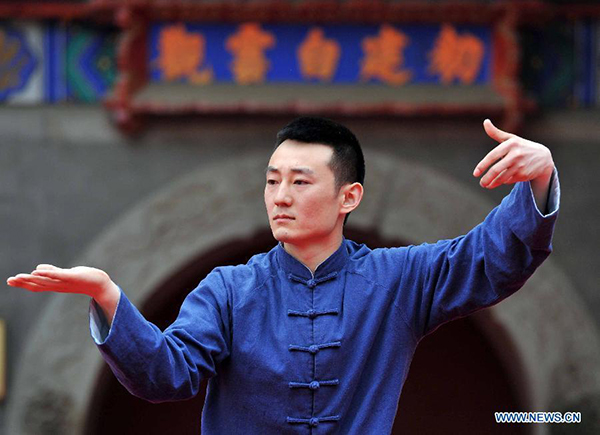 A participant performs Taichi during a Taichi national contest in Beijing, capital of China, May 15, 2015. [Photo/Xinhua]