Former Sinopec chairman urges update on globalization thinking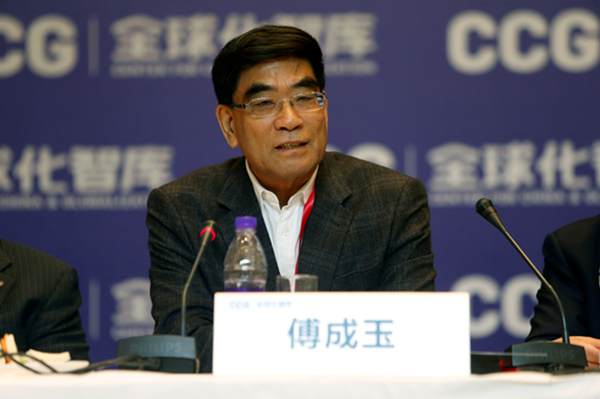 Fu Chengyu, former chairman of Sinopec. [Photo provided to China Daily website]
Chinese enterprises need to become more competitive amid globalization, Fu Chengyu, former chairman of Sinopec, Asia's largest petroleum refiner, told a roundtable forum host by the Center for China and Globalization.
Here are some of remarks from Fu's keynote speech, in which he also urged some companies to update their understanding of internationalization which isn't just about throwing money overseas.
Globalization, when first advocated by the United States, was intended to be an open market that could facilitate investment globally. As a developing country, China joined in and tried to find its say while getting benefits from it.
For multinational companies, globalization per se is in line with improving competitiveness and it also applies to Chinese enterprises who are seeking to develop across the world.
Despite much improvement in the competitiveness of Chinese companies in the past 20 to 30 years, they are still lagging behind their global competitors in terms of innovation and high-end technology.
Globalization, in the end, lies in the competition at a national level and enterprises' level worldwide. Therefore, at the current stage, the priority for Chinese enterprises lies in the elevation of their own competitiveness among their global counterparts.
To improve competitiveness, the first step for Chinese companies is to build up a world-recognized management, execution and operation system from within.
On the other hand, Chinese enterprises should restrain their desire to be a leader or a rule-maker of global trade, instead, we need to participate in the global market first. It would take decades for Chinese enterprises to set up a complete governance system over globalization, which could be a target in the long run.
In the future, Chinese enterprises might encounter more difficulties for investment and trade in the US. That's not because the US is giving up on globalization for protectionism. In fact, they still need overseas markets for their enterprises to expand, but the risk for Chinese enterprises is that the US market would be more unfriendly for foreign enterprises.